This month I got a chance to visit a less touristy destination – Doha. It is the capital of Qatar and also one of the most populated cities of the country. You must be wondering about the reason for selecting Doha from so many famous and so-called "must-go" places of the world. My husband was leaving for a layover for 2 days so I decided to accompany him and also not to miss a chance of exploring something  less known.
The best part about travelling is the exposure you get about different cultures, civilisations, history, their food and traditions. Suddenly it makes you feel like a drop in the limitless ocean, where there is so much to see and learn. It gives you the realisation of being just a small piece of this vast enigmatic world and its boundaries are beyond your imagination or comprehension.
Doha is just like any other middle eastern city with architectural marvels, well constructed roads graced with high end luxury automobiles. People have a vanity for their tradition and embrace new age practices with exercised caution, so as not to disturb the harmony of society. After getting out of our hotel, I encountered mostly burqa clad females and my heart sank a little as I was finding myself the odd one out wearing western casuals, but then soon I saw one of the ladies driving a "Hummer" effortlessly which assured me a bit that this place may not be as conservative as it seems from outside. Though you will see lesser females in public places or transport, but not for a second I felt unsafe. In this post I will share my review of the hotel we stayed in, and few of my experiences over there. Hopefully, if I get a chance to visit again, I will add more to this post.
Hotel:
Our stay was in Crowne Plaza Doha – The Business Park Hotel. It is an IHG hotel, situated 15-20 minutes from "Hamad International Airport".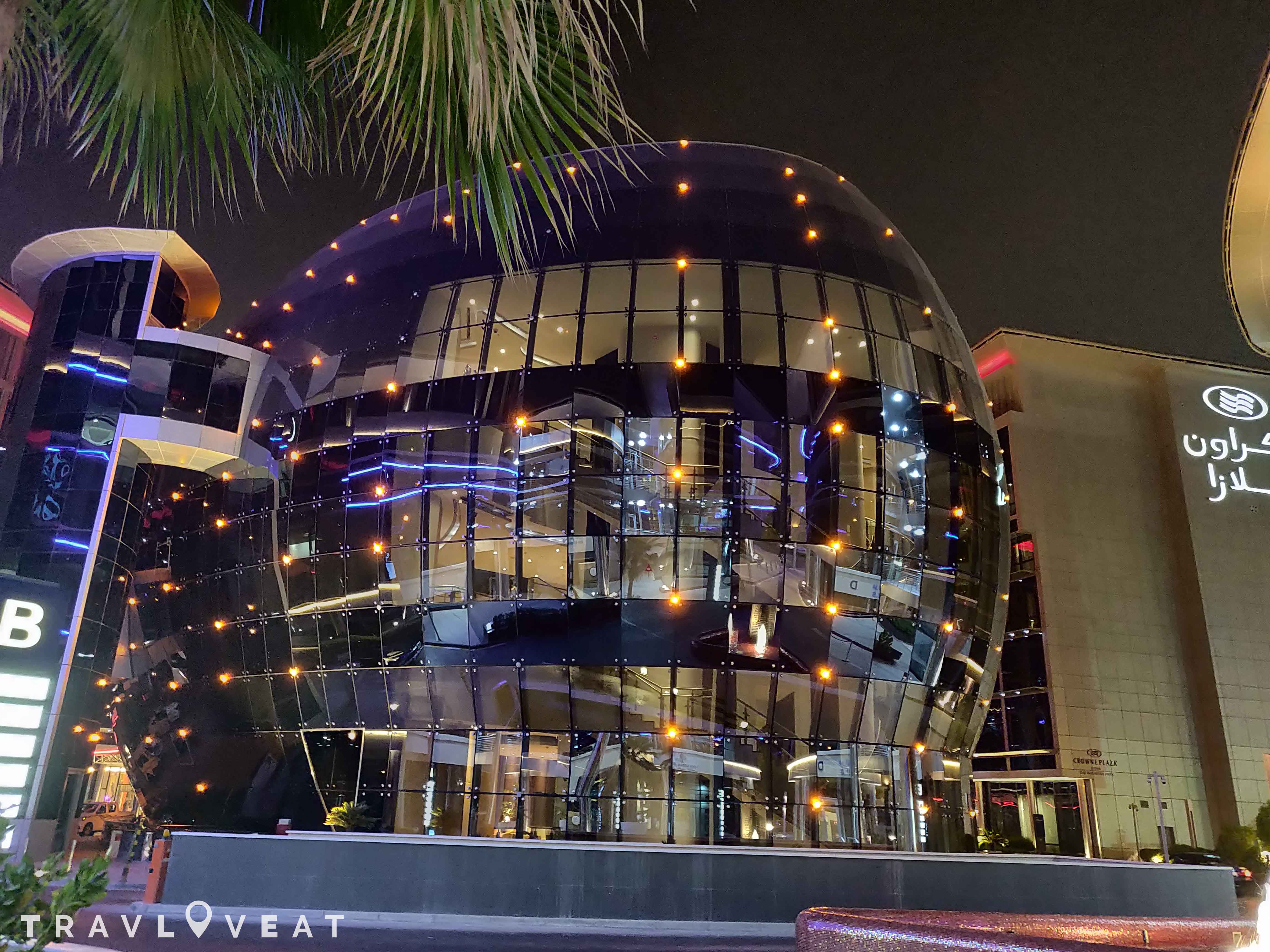 The staff at the reception was polite and co-operative. We did not have to wait long for check-in.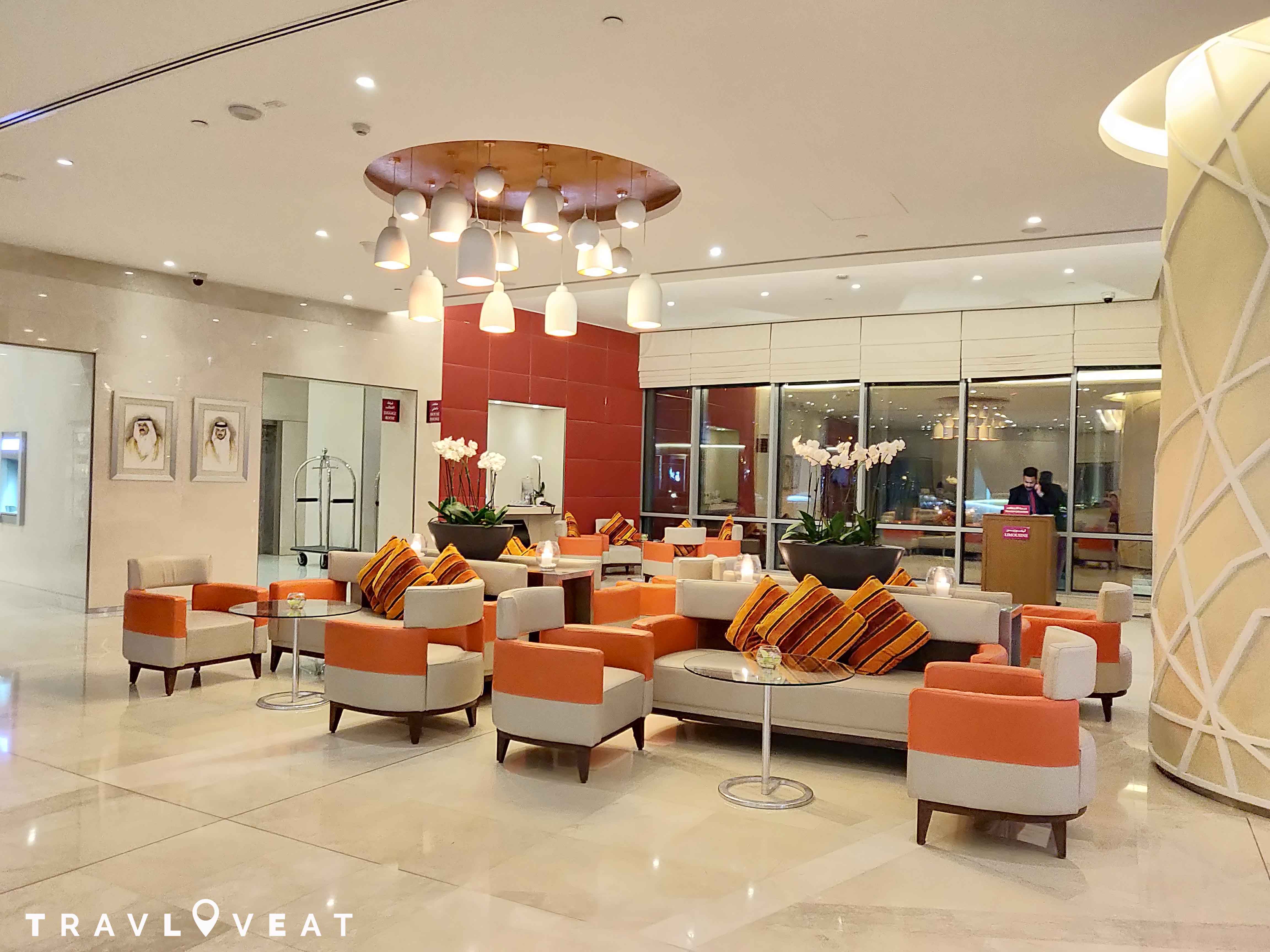 The room was quite comfortable and clean. Very few hotels have their rooms so well planned and equipped, without cramping up the space, and this was exactly that. You have all the facilities and furniture inside, and still it looks spacious.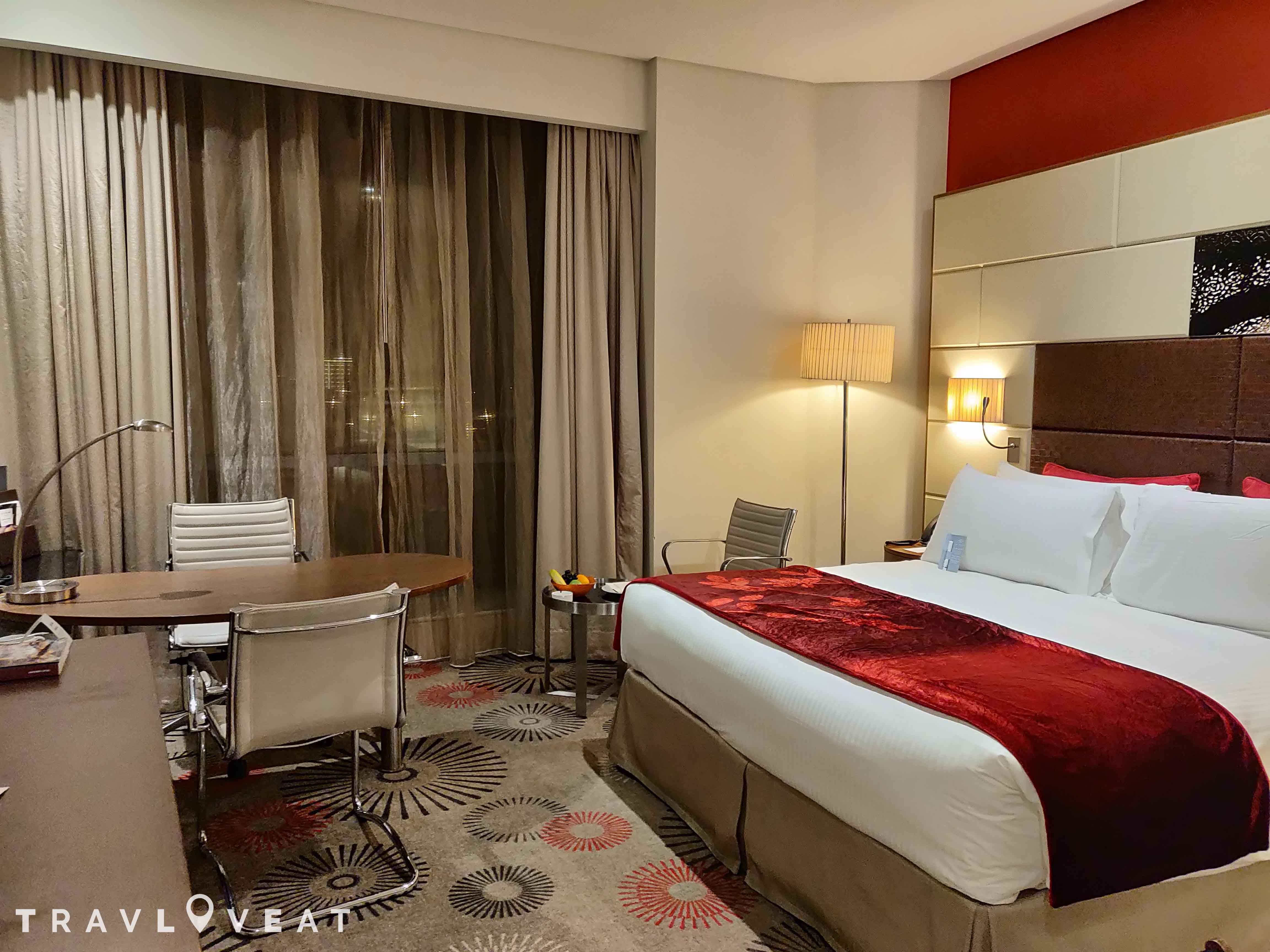 Their in-room dining service is also impeccable. I ordered breakfast next morning and it was made to perfection, hot & delicious. Who would not want to wake up to a tray like this!!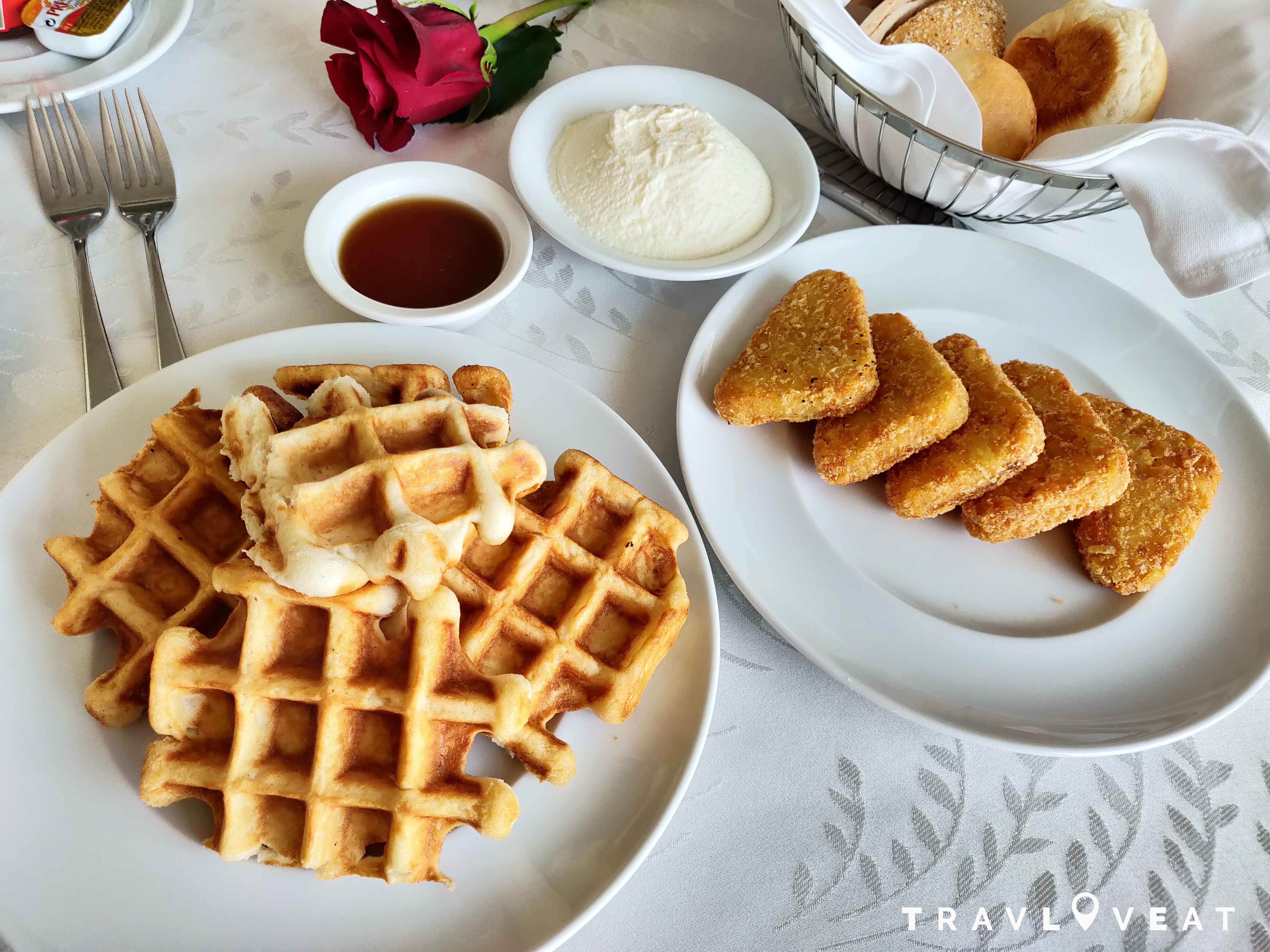 The hotel has all standard recreational activities like spa, gym and swimming pool  to keep you entertained. The pool is located on the roof top which is accompanied by a bar/dining area. We went there at night & it wasn't crowded, with only two three people enjoying their drinks on pool side.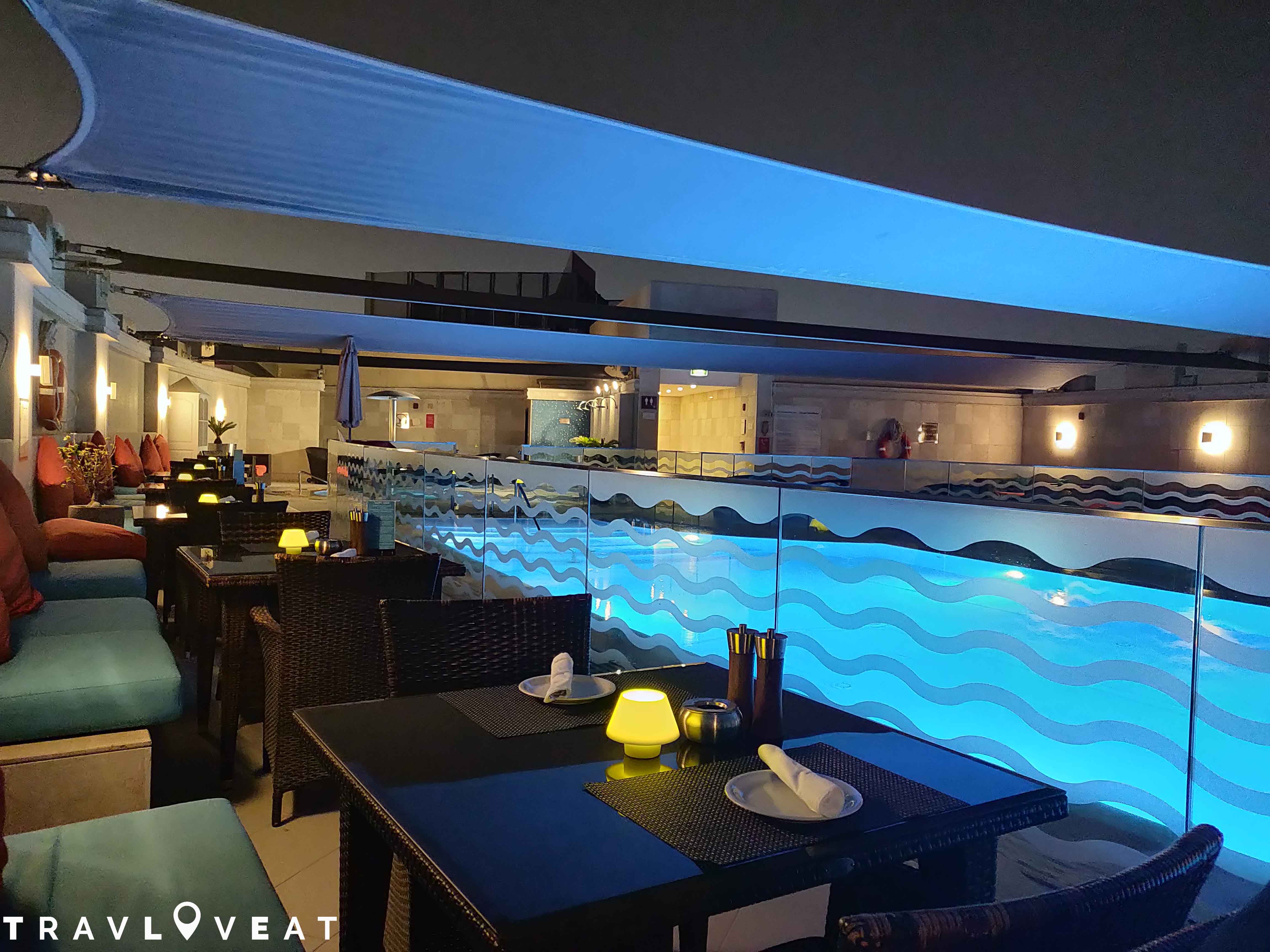 On the ground floor, there is the "Misturado" Lounge & Bar which is great for spending an evening in Doha. That particular day, a live band was playing in-house with the club filled to its full capacity.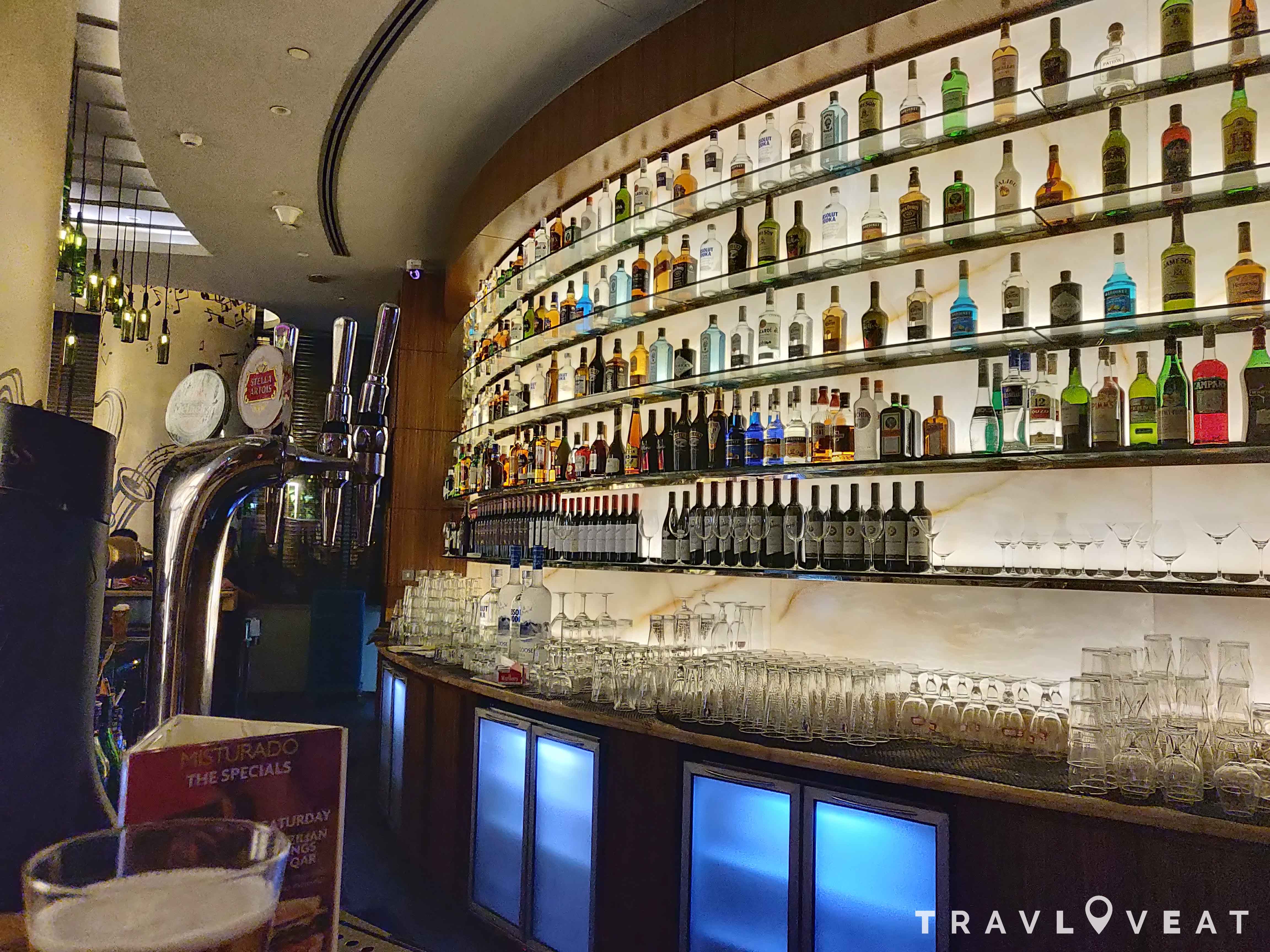 On exploration front, we went to "Souq Waqif" in evening and really had a nice time!!
SOUQ WAQIF: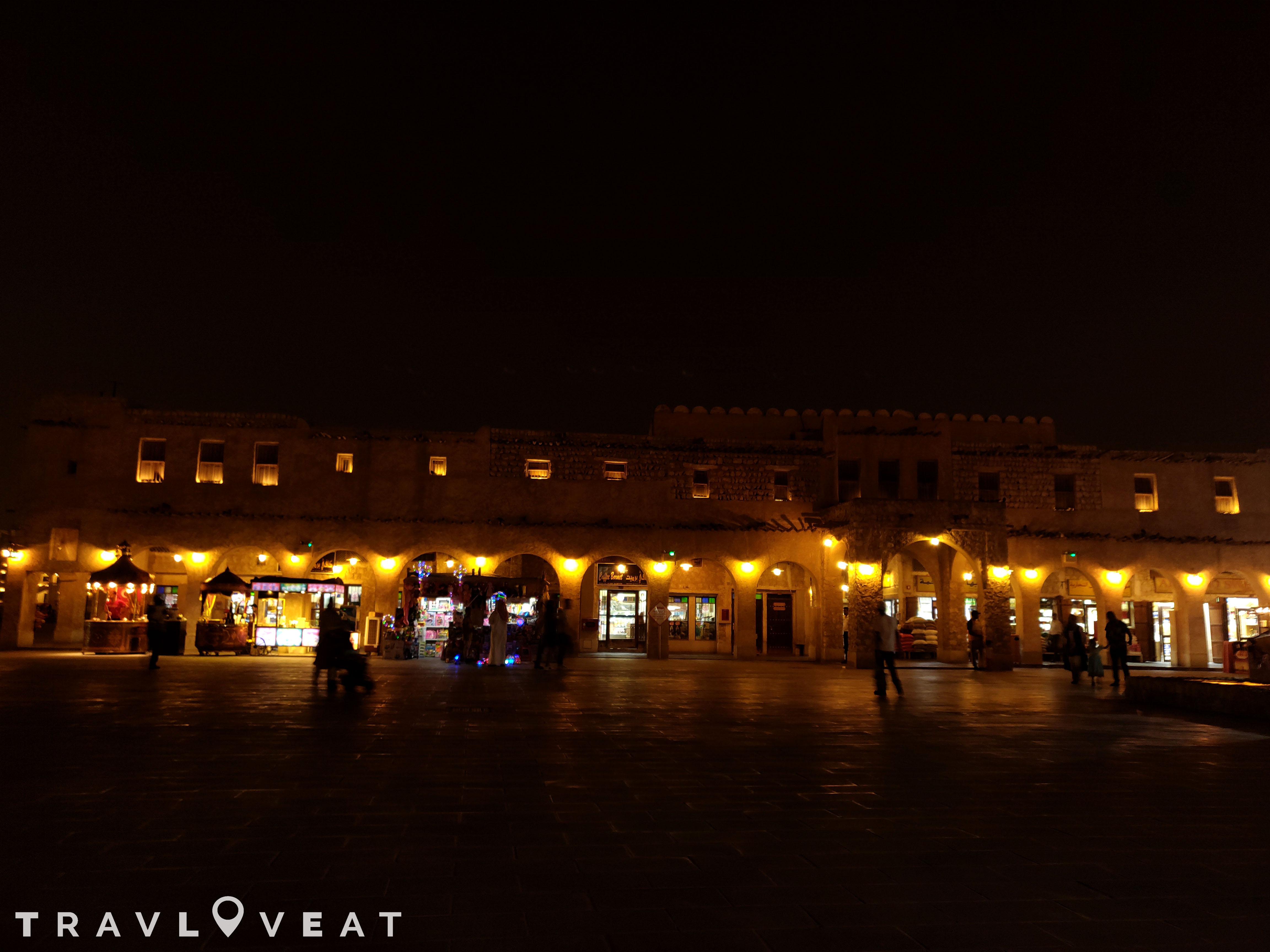 Souq Waqif – Doha (Qatar) is an excellent place for someone who wishes to explore the dynamic & organisational culture of the middle east. The word 'Souq' originally meant an open-air marketplace where different goods like spices, edibles, garments, jewellery & handicrafts etc were traded. It is enchanting to see how this place in Doha has interwined the modern contemporaries with age old traditions while keeping intact its old world charm. 🕌🔮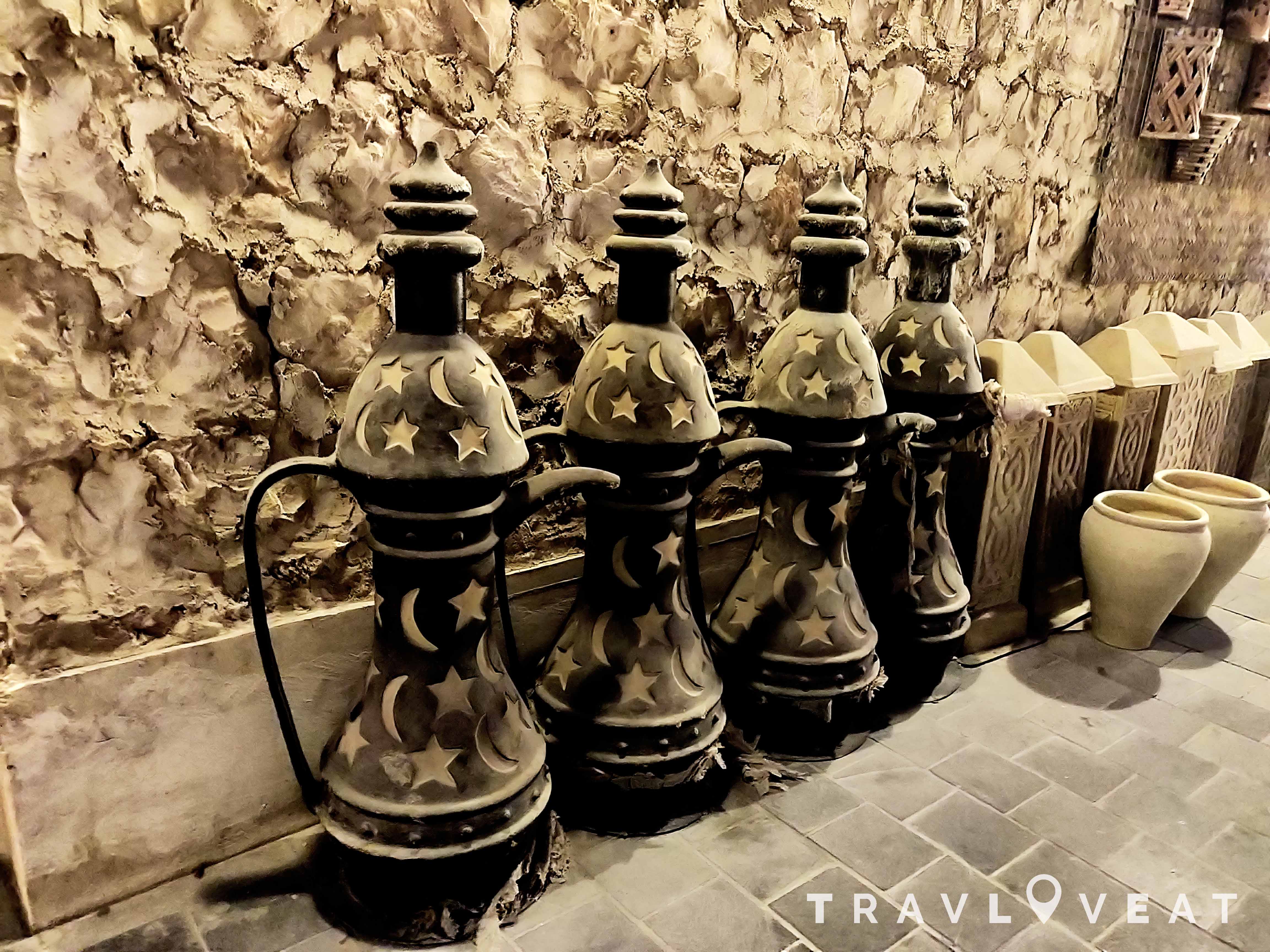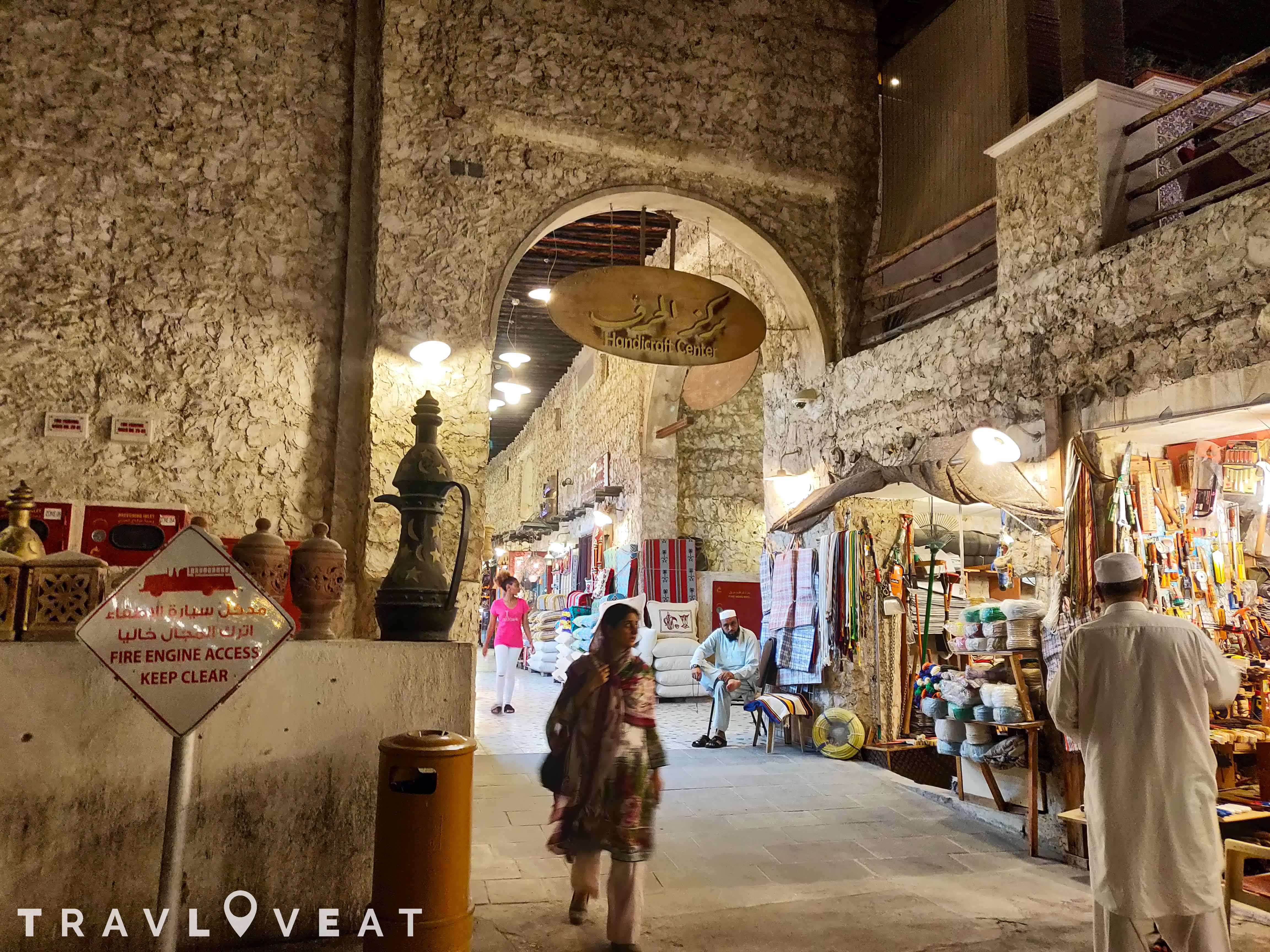 The ambience transcends you to the magical era of Arabian nights with an active marketplace bustling with various shops selling carpets, lamps, herbs, nuts, antiques and Sheesha etc., also putting on display an exotic variety of pets like Parakeets, Cockatoo, Persian kittens, Tortoise, Pedigree for sale (although it feels really sad to see these innocent animals confined in small cages). Even till date, wares are carried around by porters in hand carts, same as thousands of years ago 💁‍♀️🏺🏺.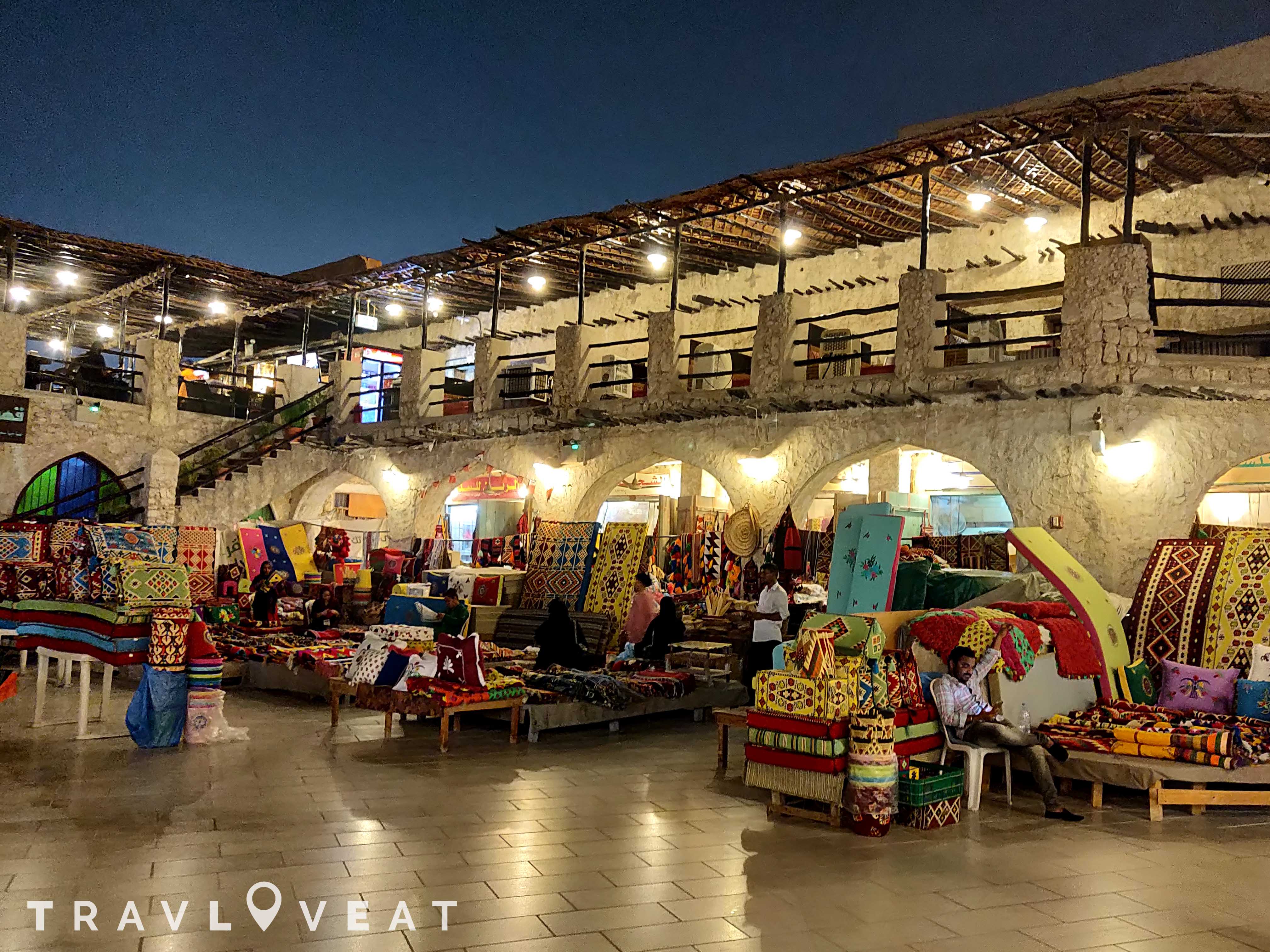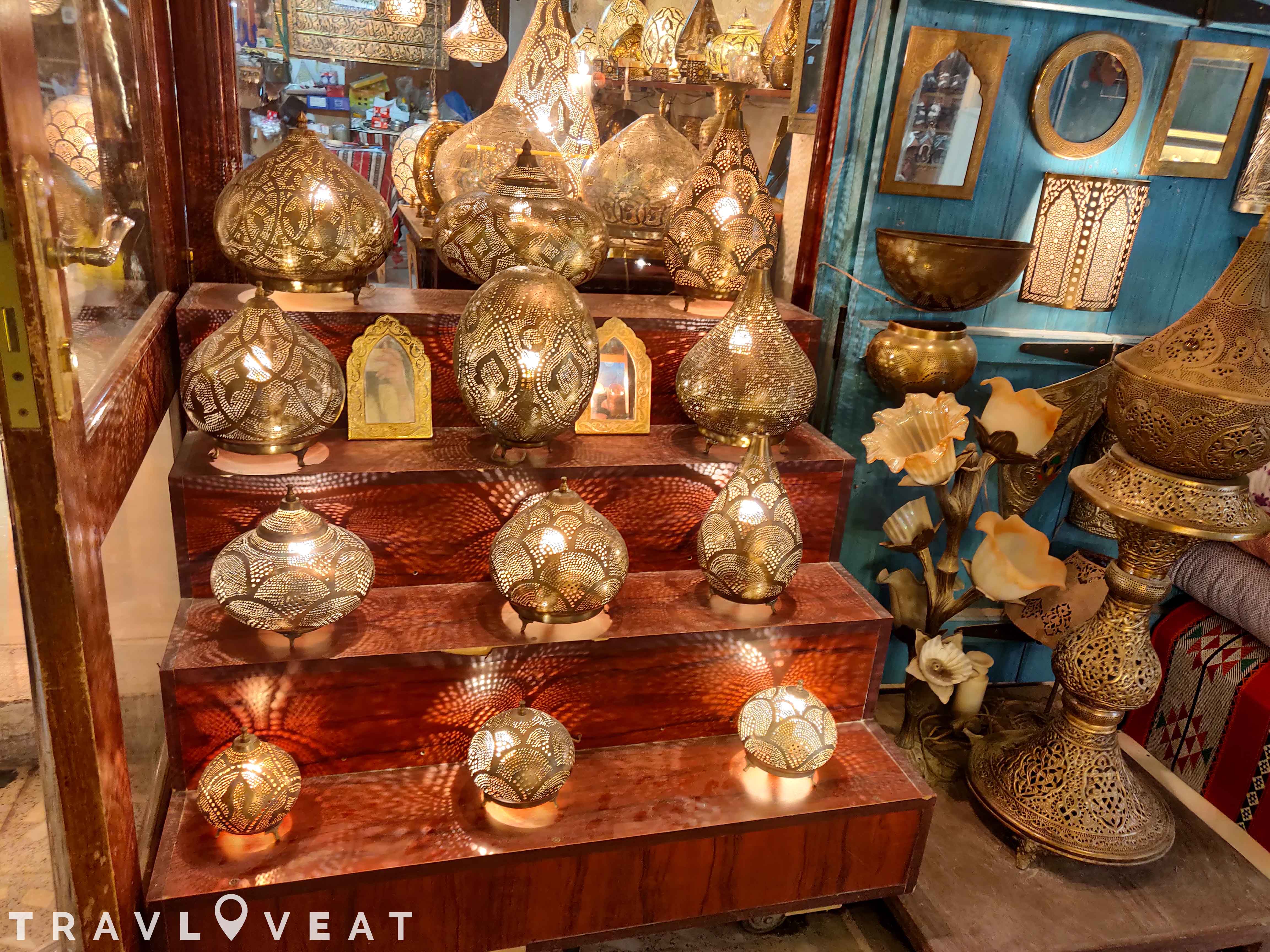 I would definitely recommend buying spices & herbs from this market as their quality is really very good!!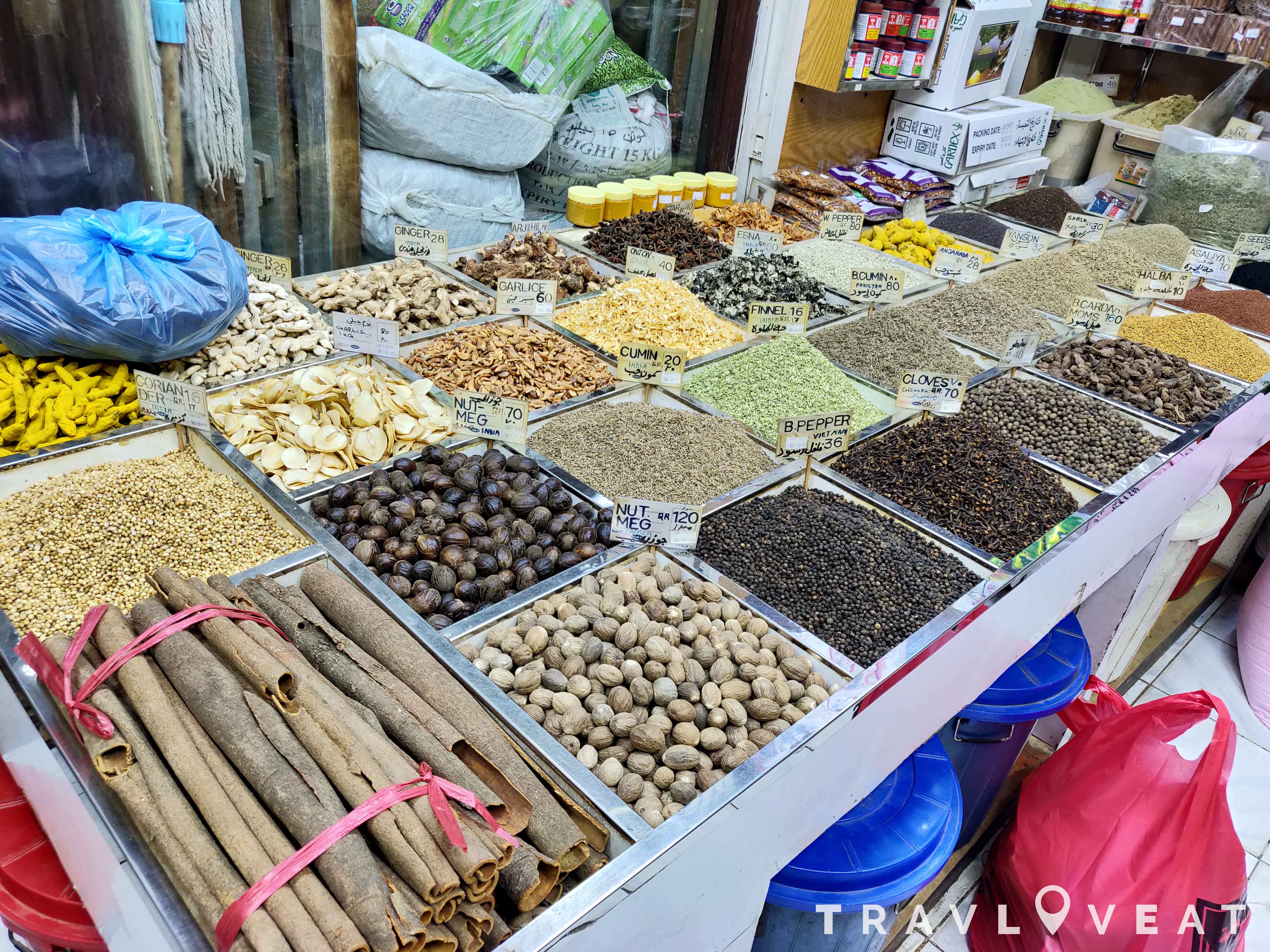 If you are someone who is fond of antique or traditional art pieces then this place is really a heaven for you. You will find many eye-catching and distinctive pieces here.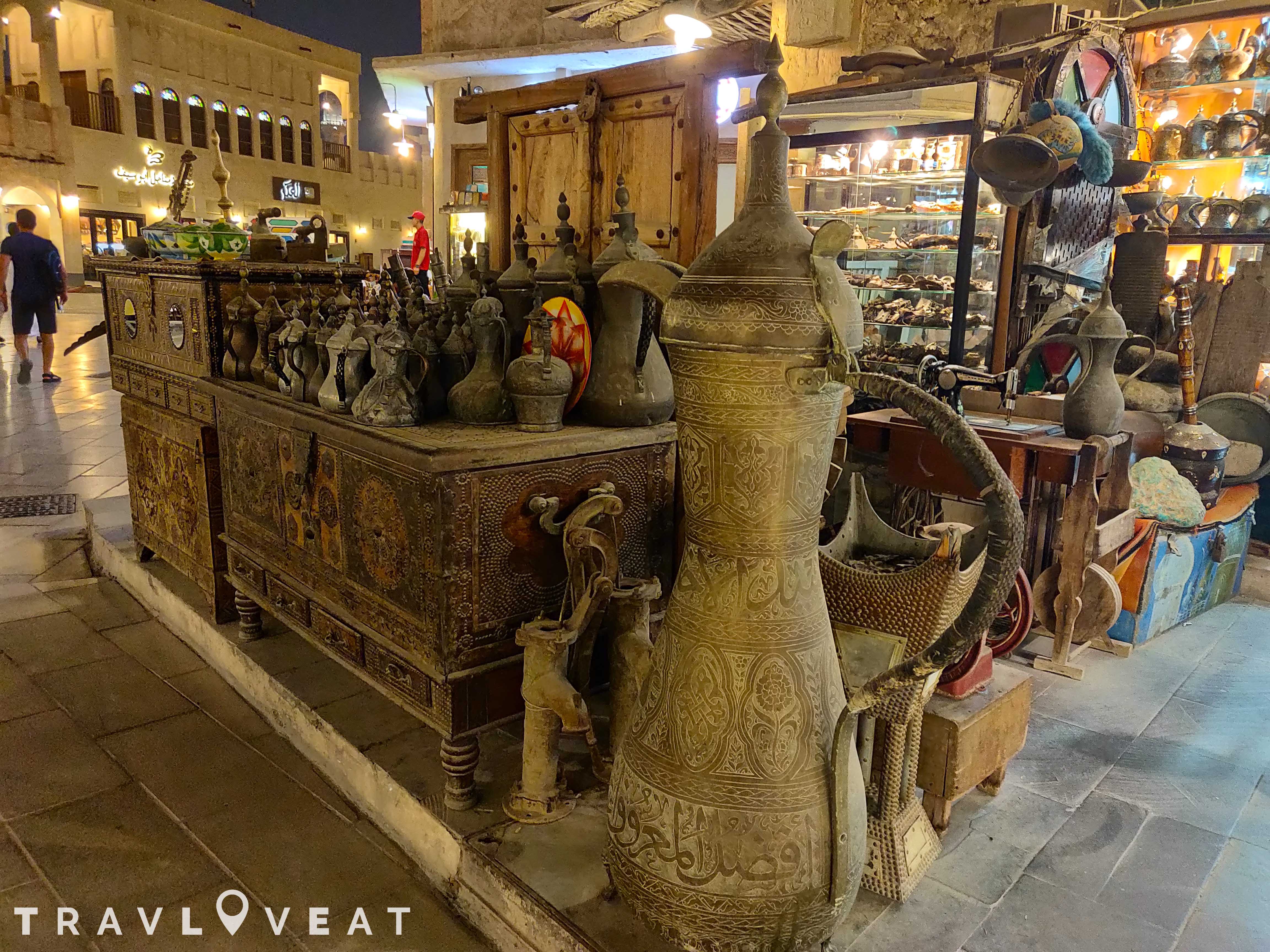 You get a chance to feel & explore the mystic vibes while enjoying the exquisite cuisines from all around the world in one of the many cafes, patisserie & restaurants present here 🍰☕. The souq is always buzzing with families and kids who can be seen strolling around, shopping & dining, having a nice family outing.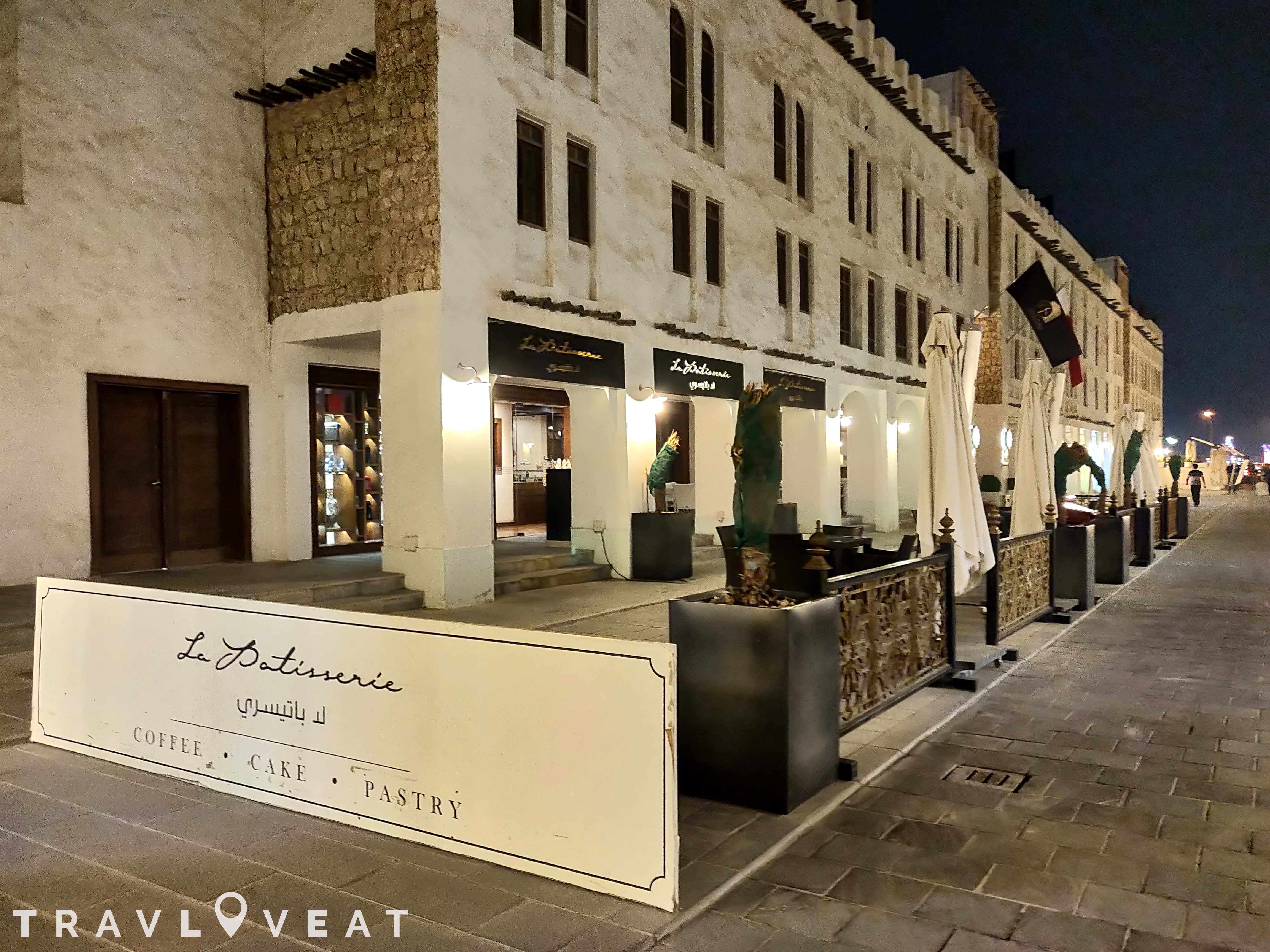 I would advice you to visit this place only after 4:00PM as most of the shops are closed before that. We ended our evening with this absolutely delightful fresh strawberry icecream 😁🍦. If you are ever travelling to Doha then do take out some time to enjoy this experience!!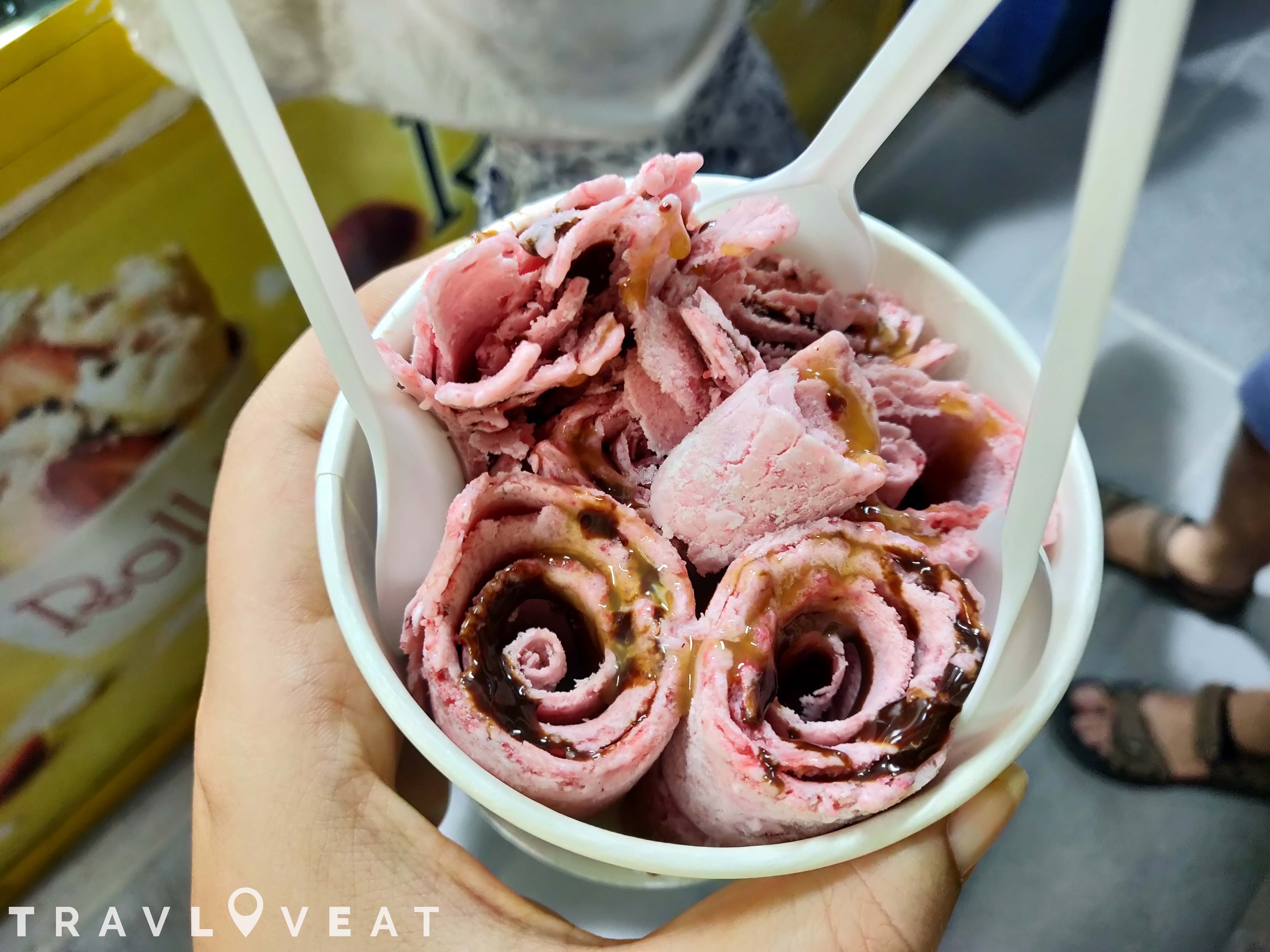 VILLAGIO SHOPPING MALL:
Luckily I got a chance to visit Doha again. This time we explored "Villagio Mall" which is a famous and popular tourist destination here. We got a taxi from our hotel which dropped us directly at the mall.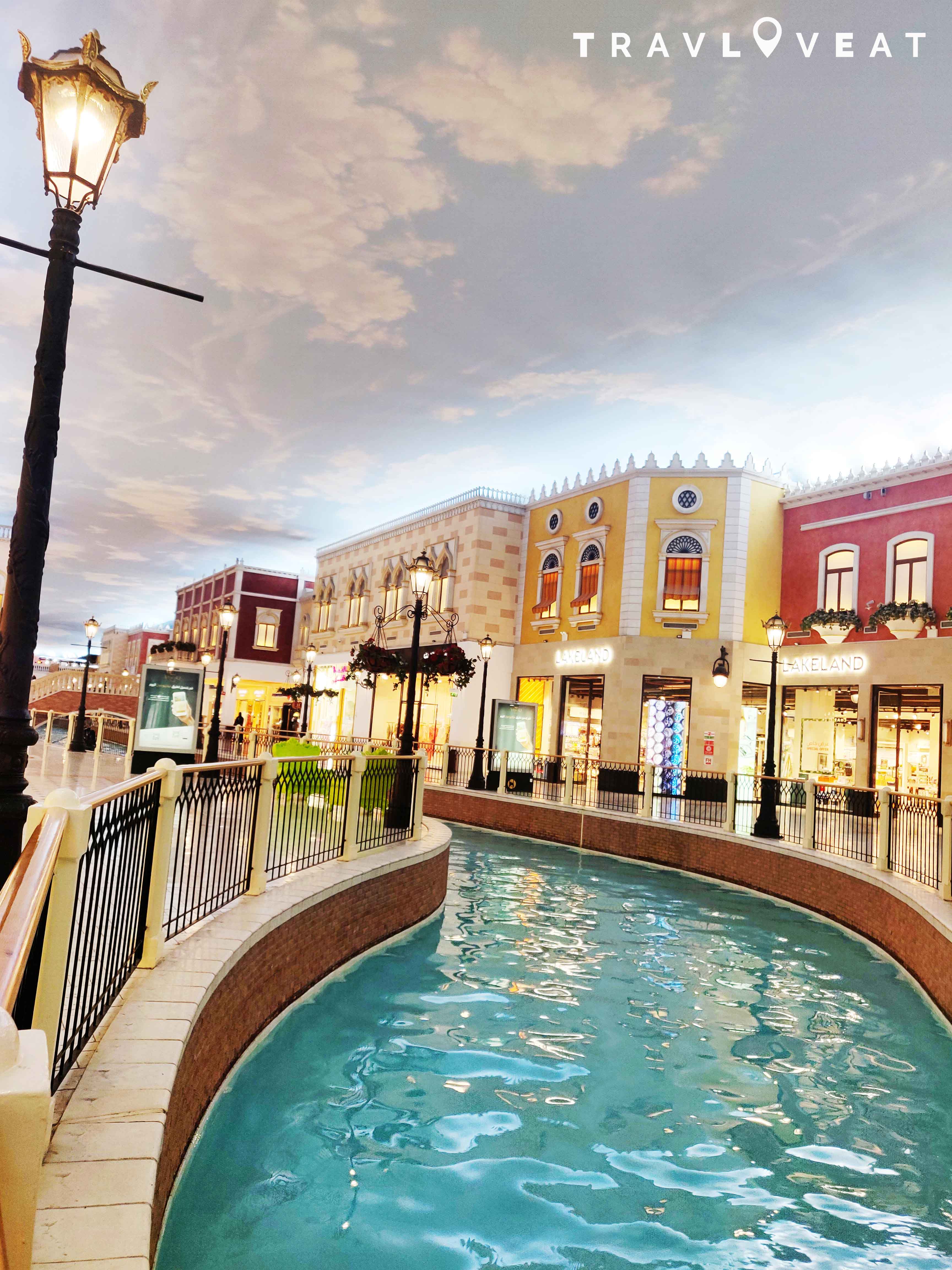 It is a beautiful Venetian-styling building with a canal in the middle of the structure surrounded by many fancy branded stores. The canal has Gondola boat rides, which is a real crowd-pleaser especially amongst children. You get a chance to experience a touch of Venice in the midst of a desert.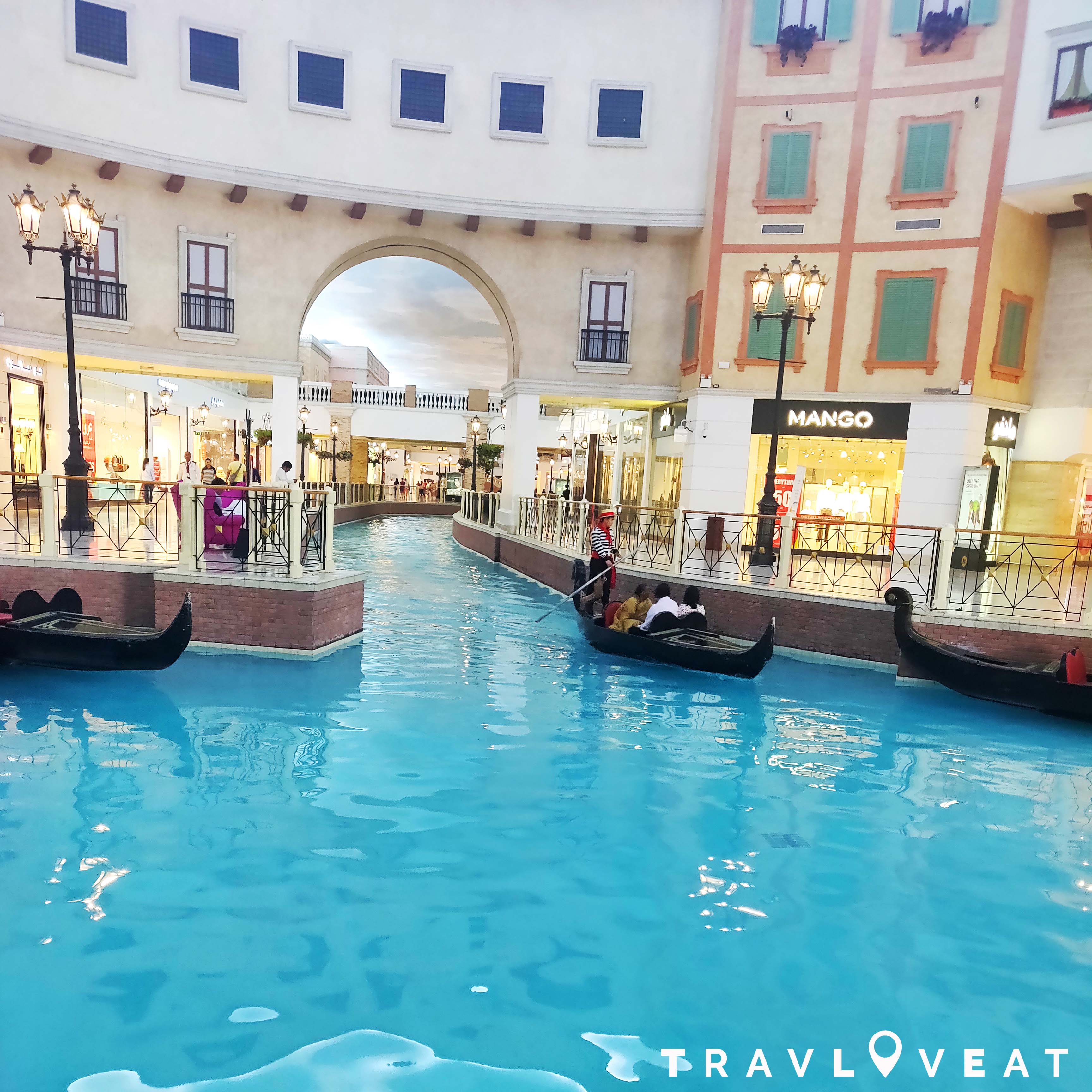 The magnificence just does not end here. They also have an indoor amusement park with all types of rides from ferris-wheel to roller-coasters and not to mention, an artificial ice-skating rink. Even we as adults could not resist the contagious enthusiasm and excitement here and went on a little joyride.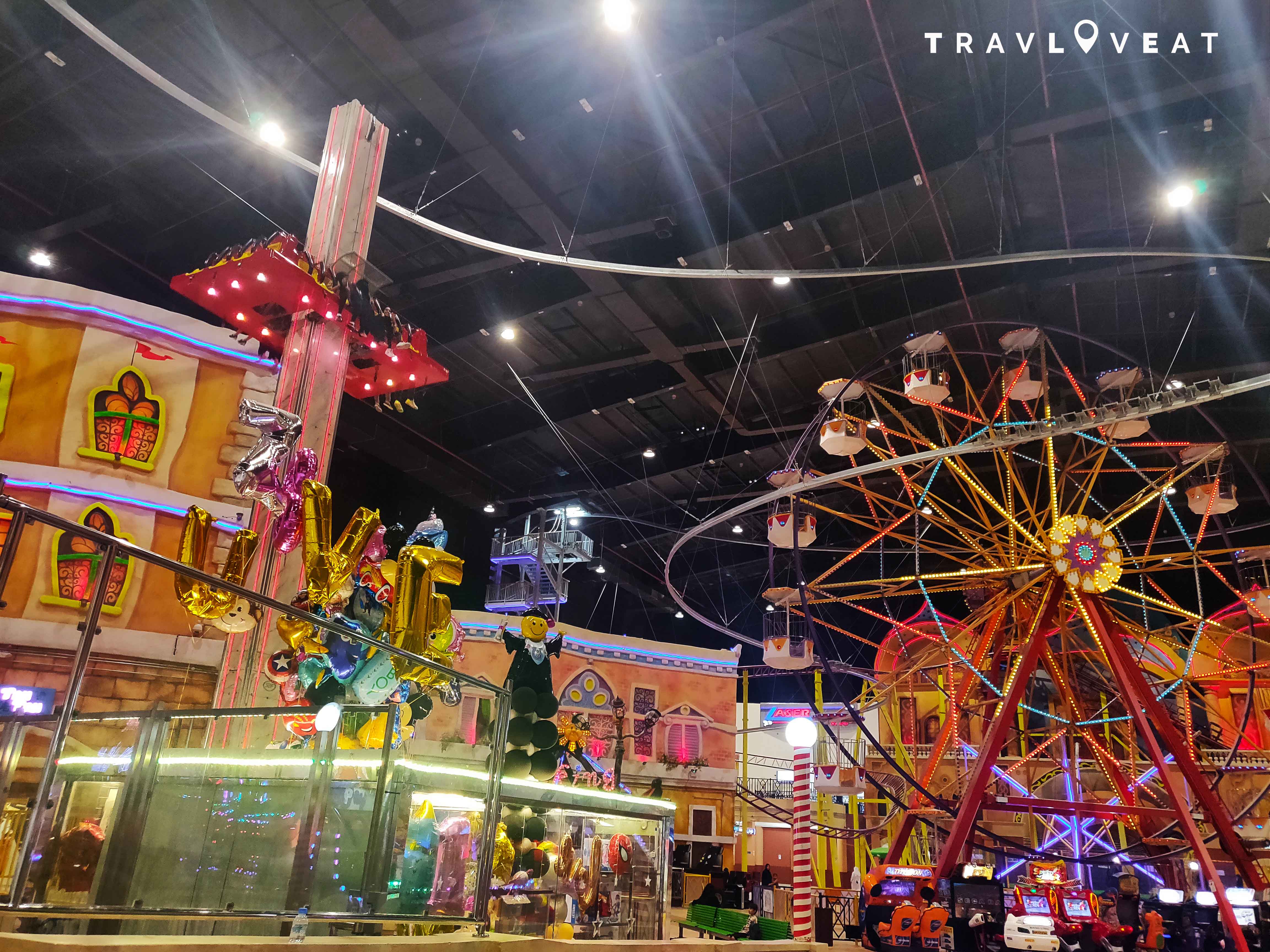 Apart from this, the mall has plenty of dining options in their food court. Whether it is shopping, entertainment or food, this place really spoils you by giving so many choices. We decided to stop by at "Asha's" for lunch.The restaurant serves authentic Indian regional dishes. The staff in particular was really courteous and friendly. The waiting time was short and ambience was pleasant.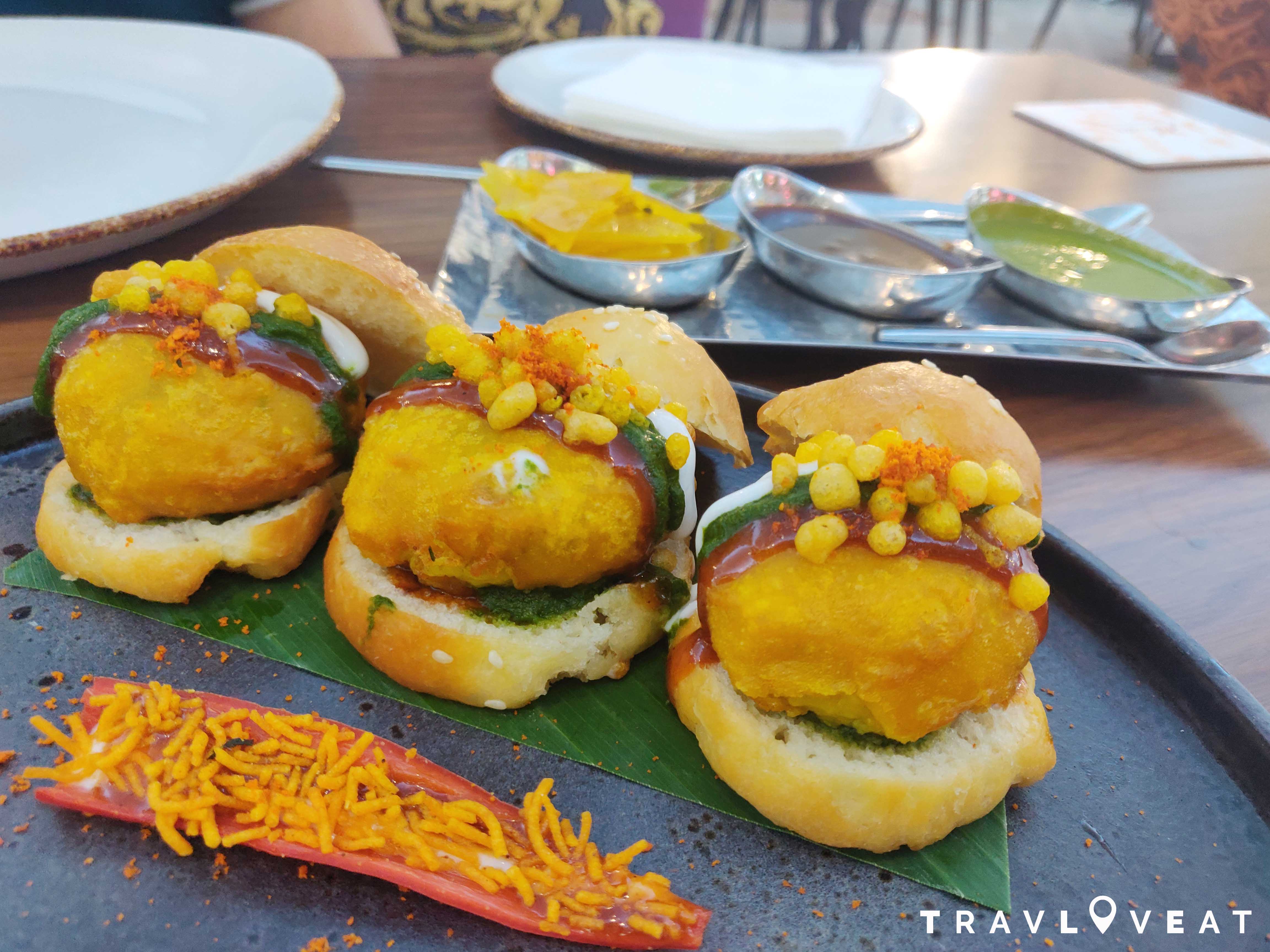 If you are travelling to Doha especially with kids, then this mall should be a "MUST-VISIT" place on your list. Villagio is a great place to spend some family time as it has lots to offer for people in every age-group.
For more pics and updates check out our page our social media pages:
Instagram:https://www.instagram.com/travloveat/
Facebook:https://www.facebook.com/travloveat/
(Disclaimer: All the views/experiences shared here are personal and not part of any kind of promotional activity.)