The Culinarium is a beautiful restaurant situated in Bicketty, Tamil Nadu. It serves a really great spread of continental dishes along with fine patisserie.
We (me & my husband) discovered this restaurant while driving back to Ooty from Coonoor and that too by mere coincidence. We had planned to reach Ooty by afternoon but it was already lunch time when we left Coonoor. On a quick search for nearby restaurants on Zomato, Culinarium was the closest from our current location with some really great reviews. We were tired also, so decided to give it a try.
I am really glad today that we were behind our schedule and got a chance to explore this fantastic place. This is the first time I am writing a review about any restaurant and chose it as I simply loved everything about it.
Location: The restaurant is situated right on Ooty Coonoor road which makes it really accessible and easy to find. The location for any restaurant is the first step to make it reachable to more people and Culinarium definitely takes full marks on this point.
Ambience & Staff: The ambience of this restaurant is nice and welcoming. The place looks hygienic and well maintained. The day we went, a large group of Japanese people were already dining in there. The staff was courteous and co-operative. After a waiting time of 10 minutes, we were offered a cosy table for two. I still remember, it was a windy day with occasional appearance of clouds. Sitting near the large glass window while gazing at lush green trees & plants swaying in the wind was really a treat for the eyes.
Food: The Culnarium offers a great variety of continental vegetarian and non vegetarian dishes. Their menu has beverages (healthy & hard), appetisers, and main course which includes pot pies, quiches, bruschetta, sandwiches, pasta and lasagne etc.
As we are pure vegetarians, we ordered all the vegetarian dishes along with drinks. Presentation wise I would say the food looked gorgeous. I am using the word gorgeous as it was no less than art. From soups to starters, main course to dessert everything was presented in an impeccable manner.
Their signature pot pies are a must try. We tried vegetarian pot pie which was delicious. It was full of melting mouth watering cheese with lots of fresh veggies. The outer crust was buttery and flaky. We tried many pot pies since then but still have to come across something better than this.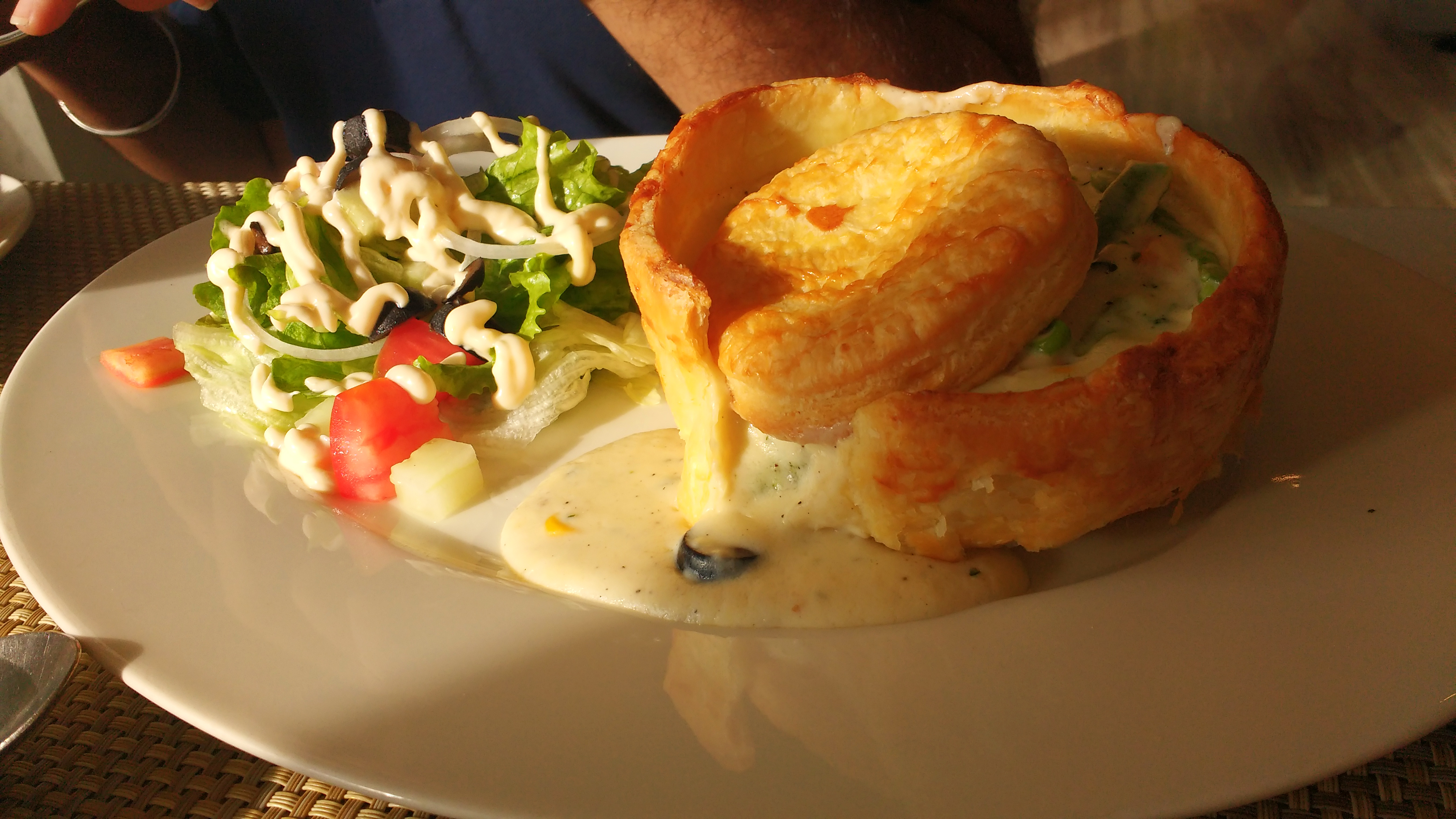 We also ordered these other two dishes. I forgot the name of this dish :-s , but it was drool worthy too. Its stuffing was made up of spring onions, herbs, some cheese and white sauce.  The second dish was potato mash, which was also nice – smooth and fluffy.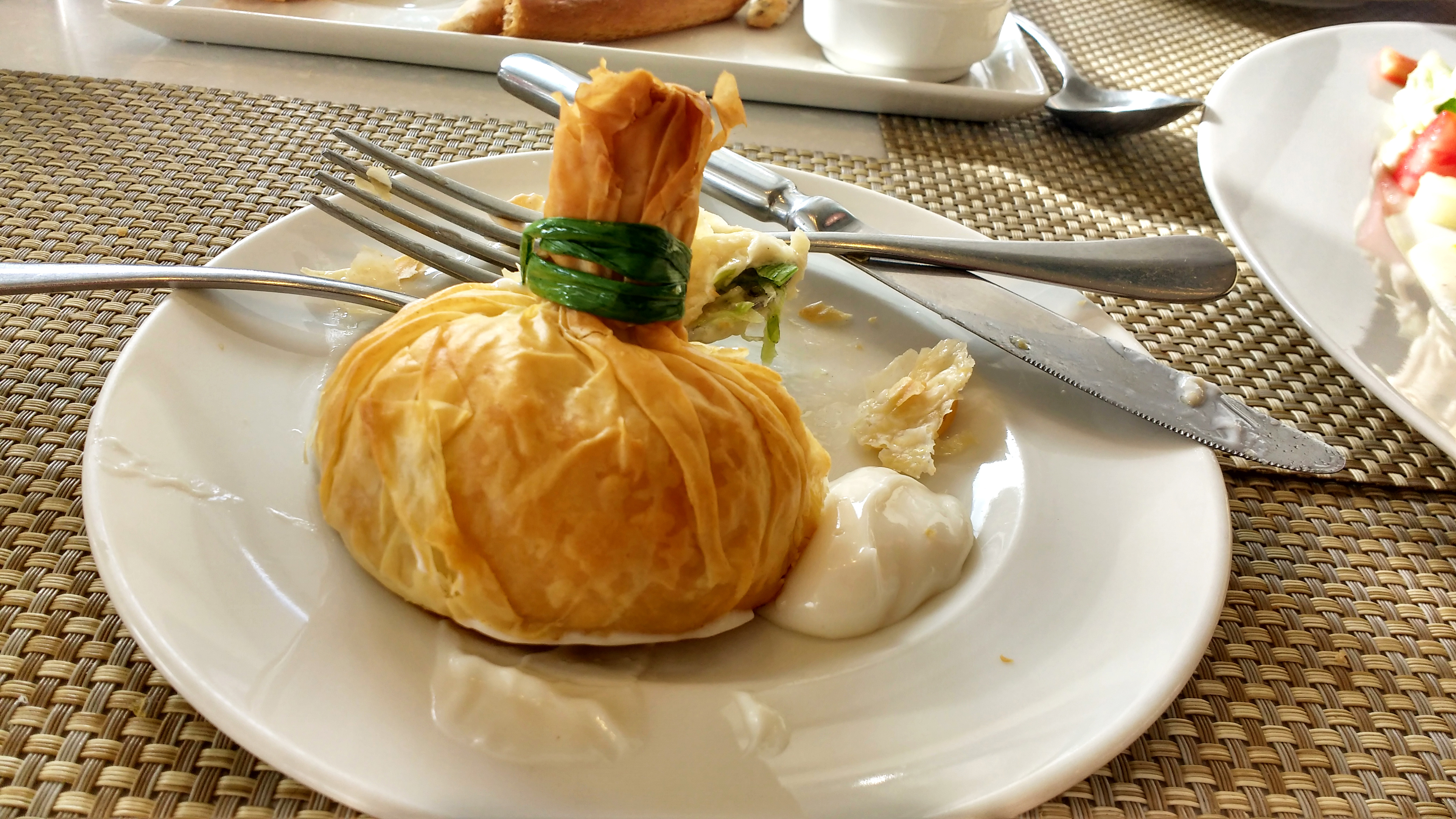 The other speciality which needs to be mentioned here is their patisserie section. Try any one of these delicacies and I am sure you will love it. They are made to perfection and absolutely delectable. Hats off to their patisserie chef!!
 Sharing some pictures :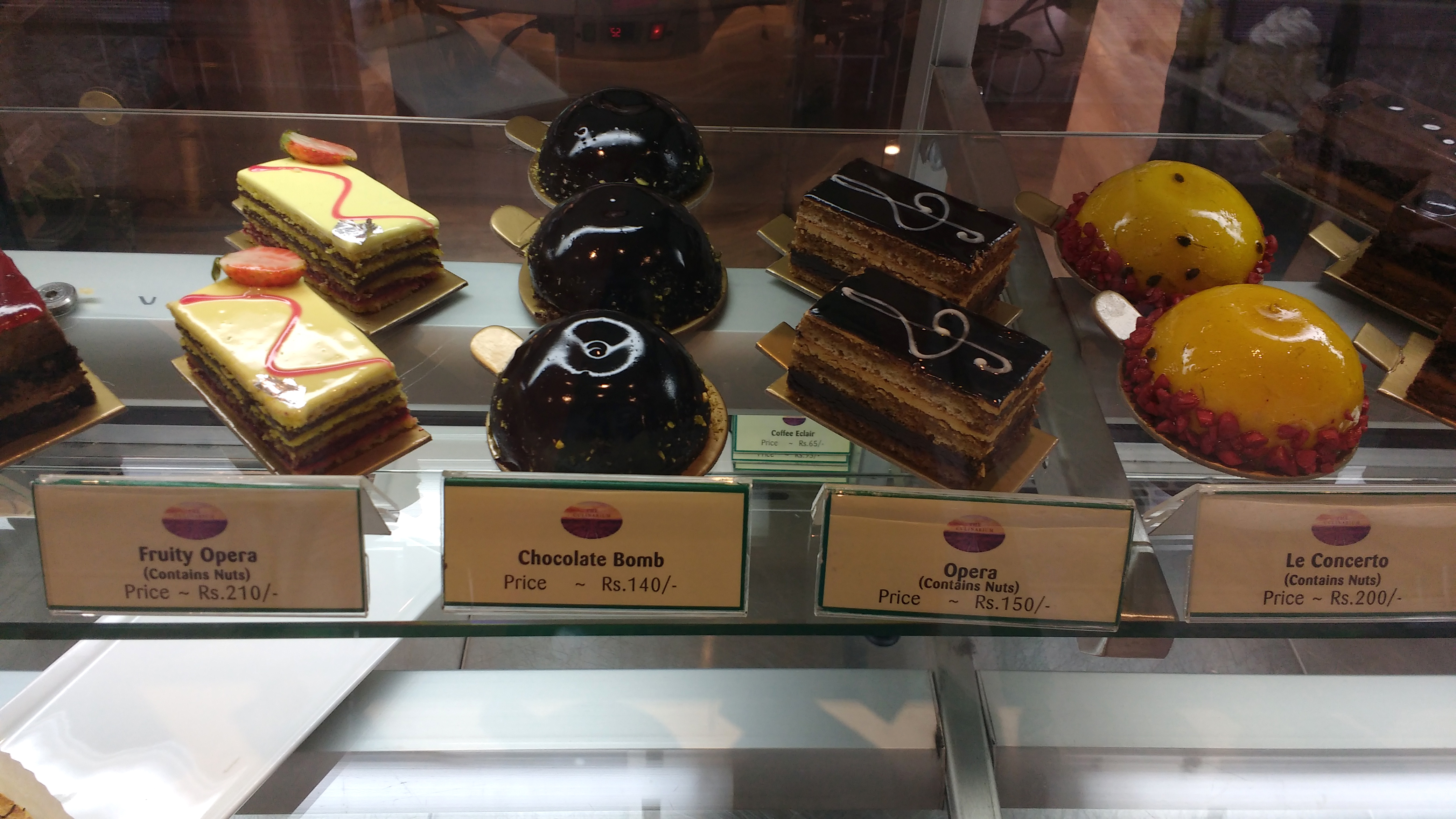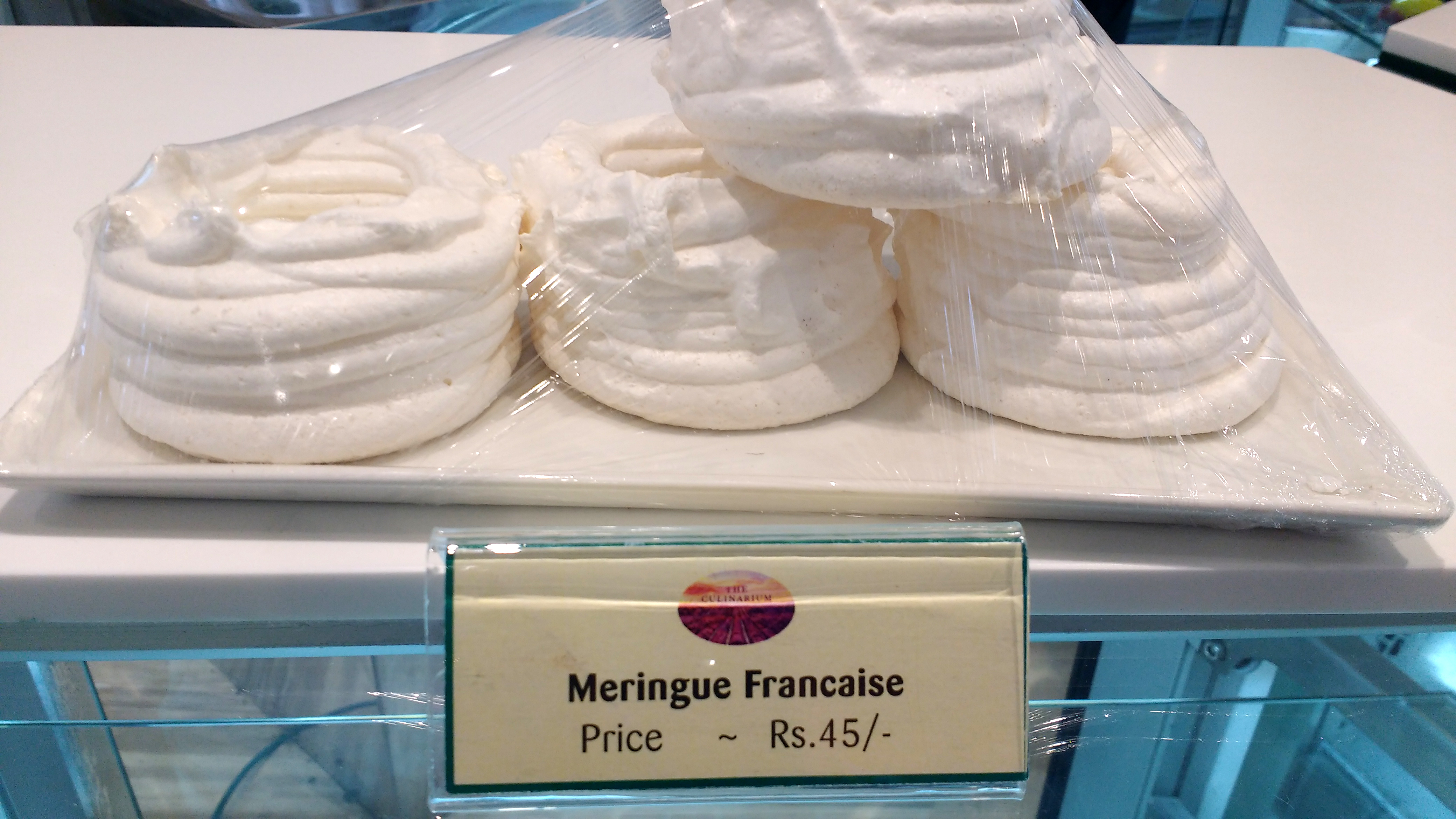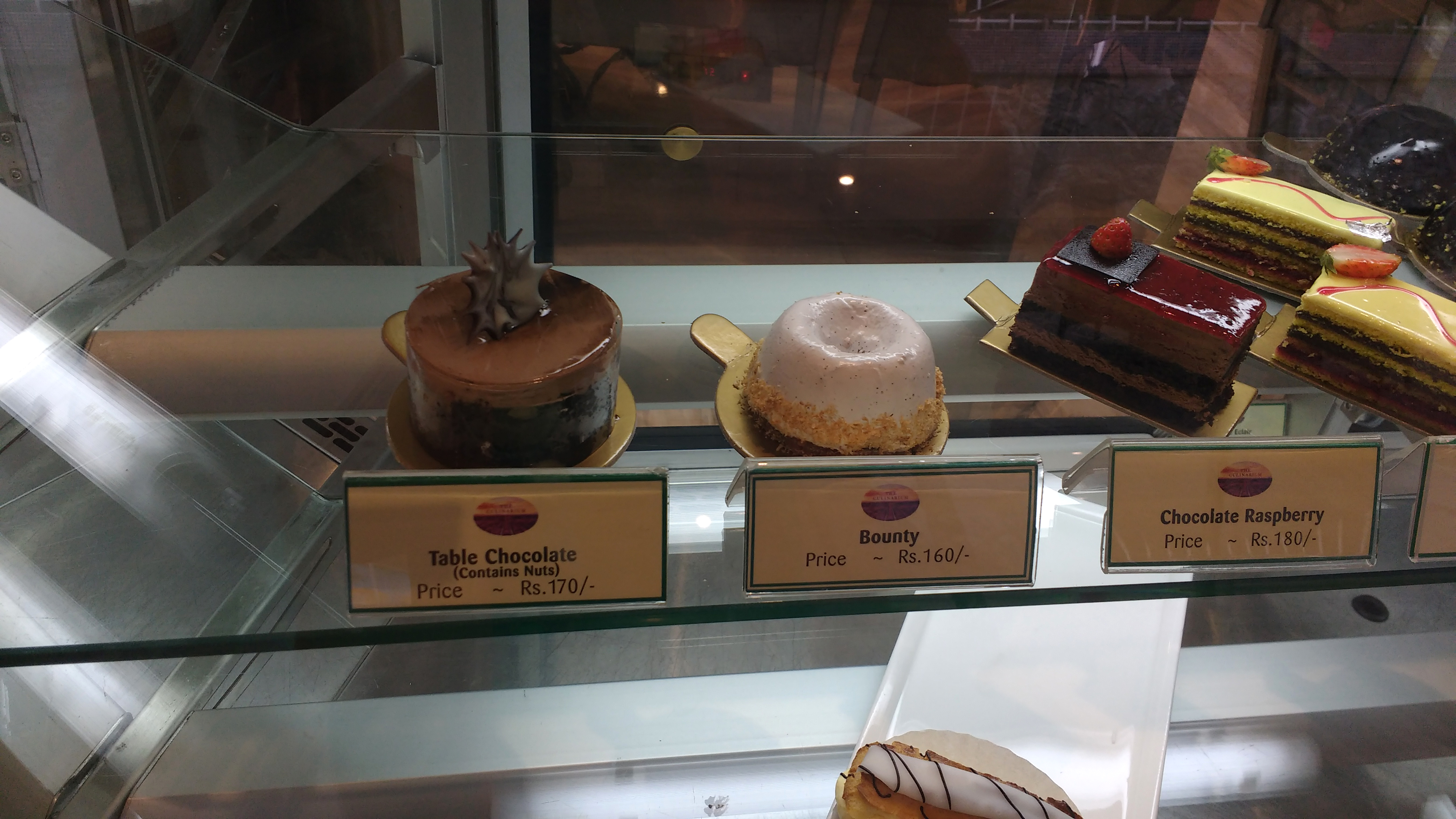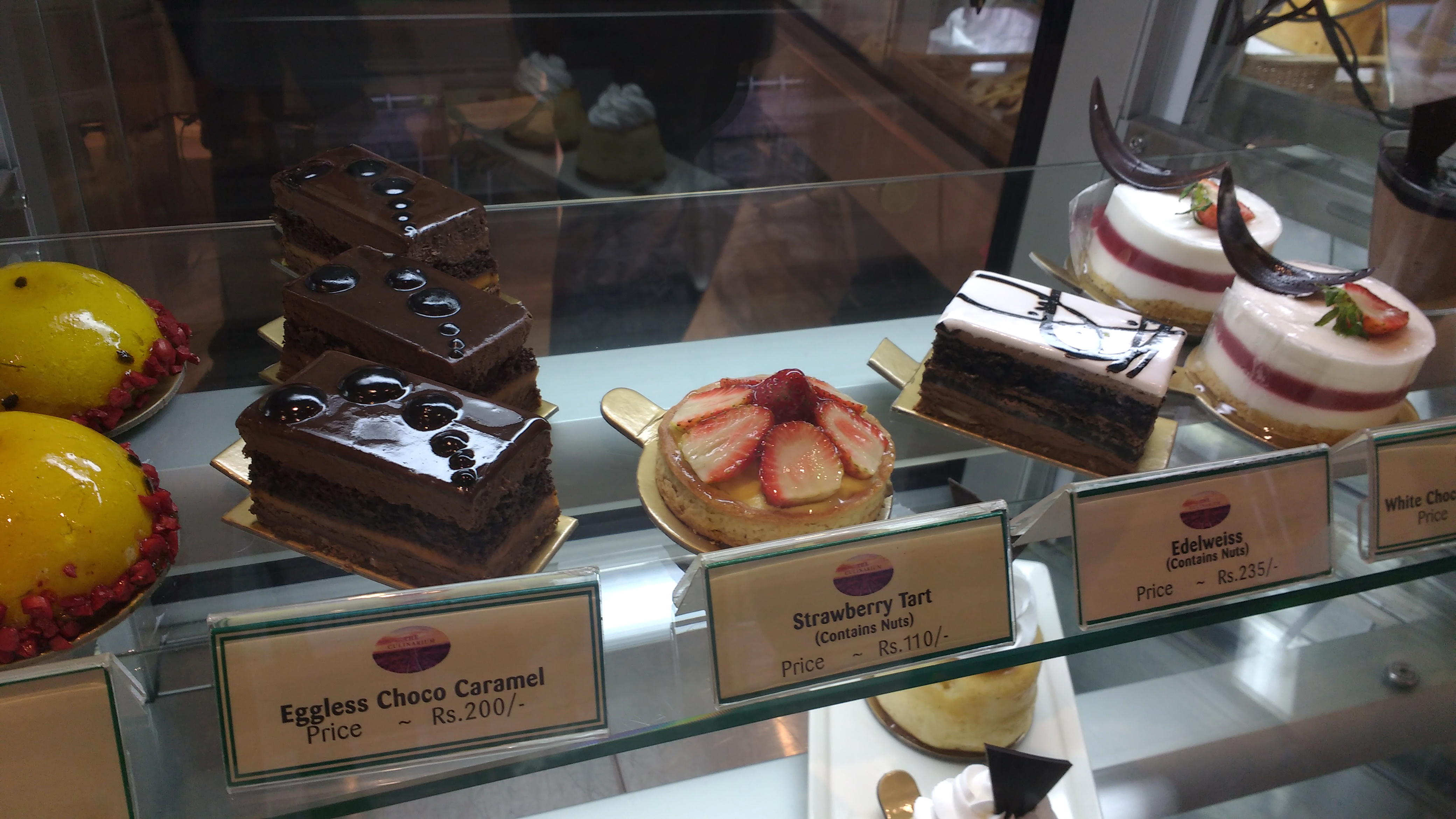 In the end, when we were about to leave, near the exit gate was the ice cream stall. Along with some usual flavours, they have these amazing fruit sorbets. We tried the Raspberry one. The pic below may not be that attractive but its taste was tantalising. Give a shot to their fruit sorbets too!!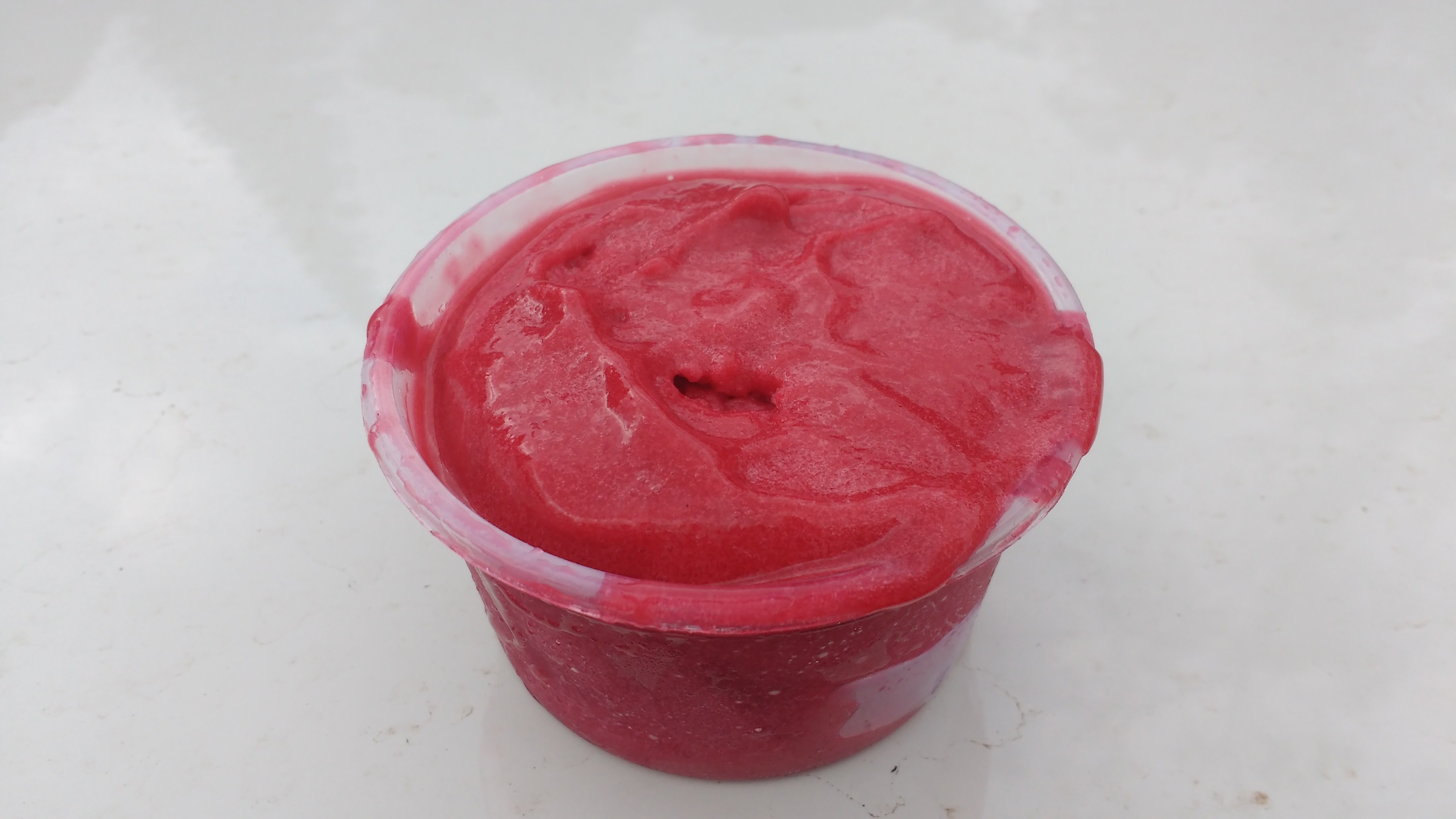 Price: The price for a complete meal for two adults may fall somewhere around Rs. 2k.
Rating: 4.5/5
The place is definitely worth a try if you are a fan of continental food. You can even stop here while on your way to Ooty or Coonoor to grab a pastry, ice cream or macaroon.
Thanks for reading!! 🙂
(All opinions expressed here are my own. This is not any kind of paid promotion. The entire article is based on my personal experience. It may vary from person to person)