Maldives is a beautiful tropical country famous for its stunning beaches, corals and lagoons. This place is really close to our hearts as we went for our honeymoon here. We stayed at Sheraton Full Moon Resort and Spa which is 5-star property situated on Furanafushi Island in Maldives. For enquiries or tariffs you can visit their official website: http://www.sheratonmaldives.com.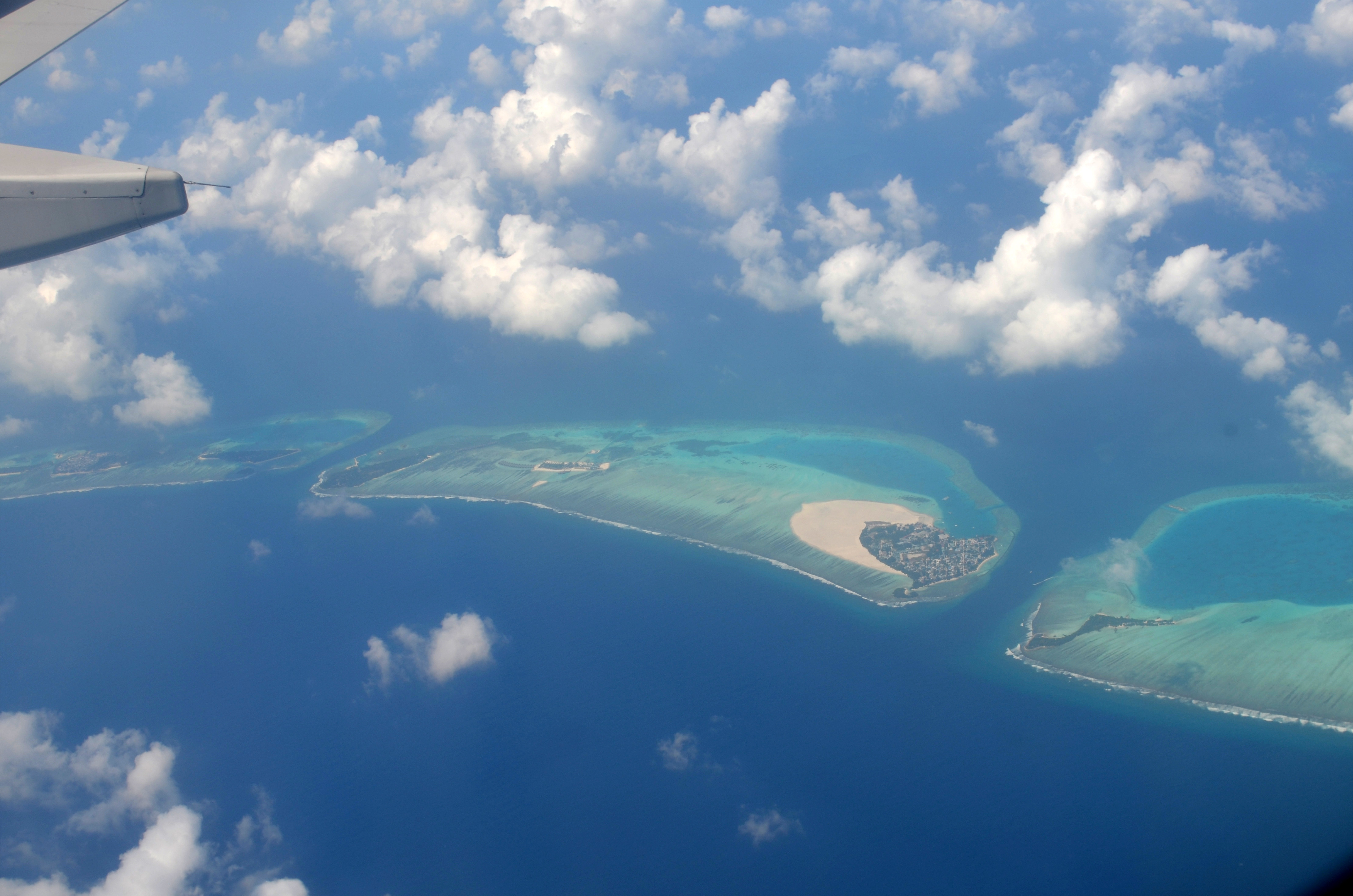 Maldives Immigration (Visa): 
The first question which many people ask is about the visa requirement for Maldives. For Indians, there is no prior visa requirement and you will have Visa On Arrival upon landing in the country. Also, the stamp is free of cost i.e. they  do not charge any fee for it. As far as I know, in my friends' circle or family, whosoever has visited the country got the visa without any hassle. Just follow the guidelines (they need your boarding pass, immigration form, and hotel reservation only) and you should be in!!
Caution:
Being a Muslim nation, import of alcohol from outside is prohibited.
Travelling to Maldives:
There are many airlines who have daily flights to Male. Air India / Spicejet fly frequently from Trivandrum/ Kochi/ Coimbatore/ Bangalore, taking less than 90 minutes. You can easily find tickets for the same on Google Flights or Make My Trip.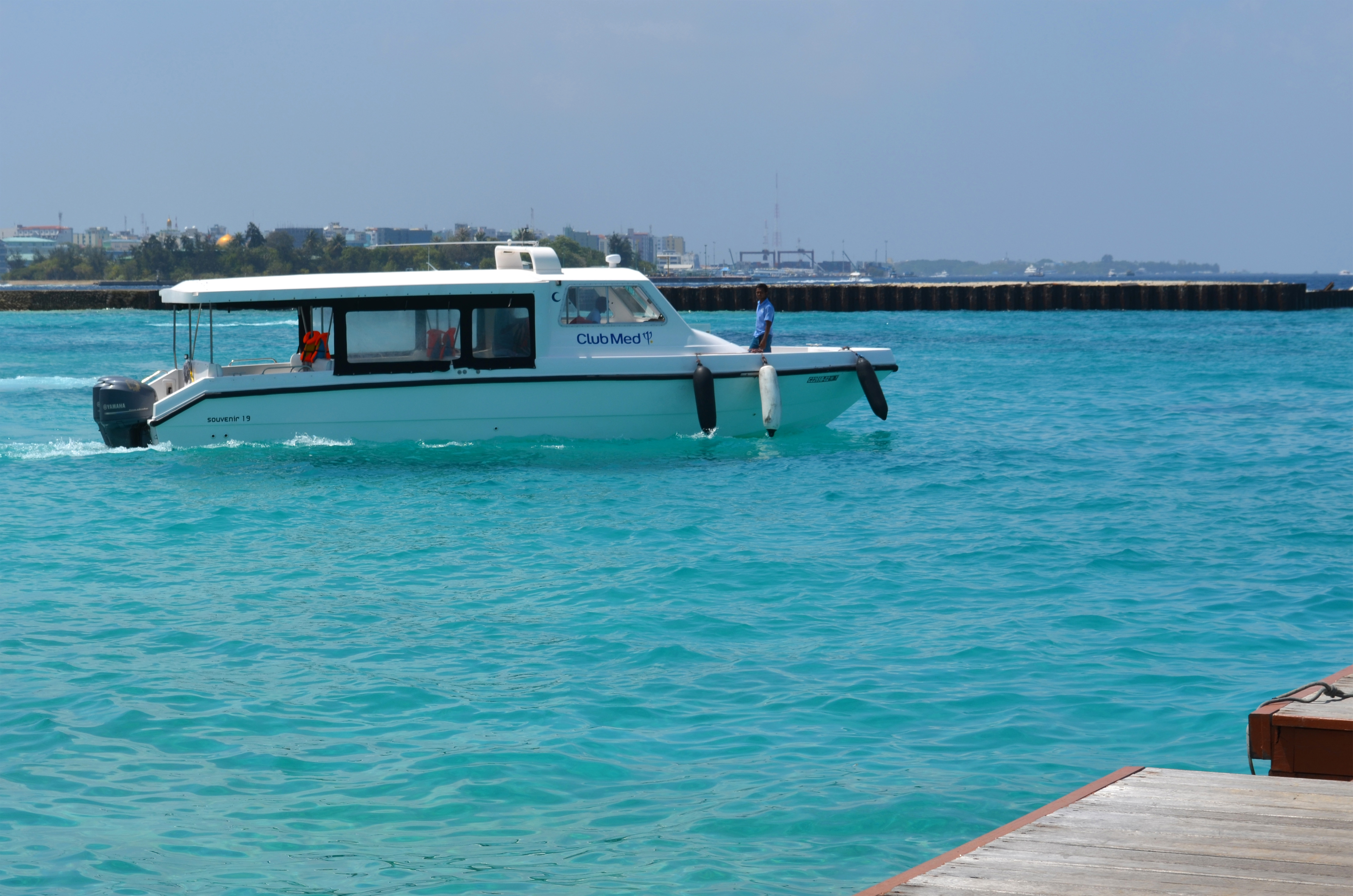 We landed at Velana International Airport (Maldives) in somewhat early afternoon. Upon reaching the airport there are counters of respective resorts. Since you would have made your reservations before arrival, you need to go to the counter of that particular resort,  where you will be told the timing of the next ferry. As most of the resorts are situated on independent islands, each one has their own boat. The charges are included in the package. It took us around 15-20 minutes to reach our island, and the ride in itself was really enjoyable 🙂
Sheraton Maldives Full Moon Resort & Spa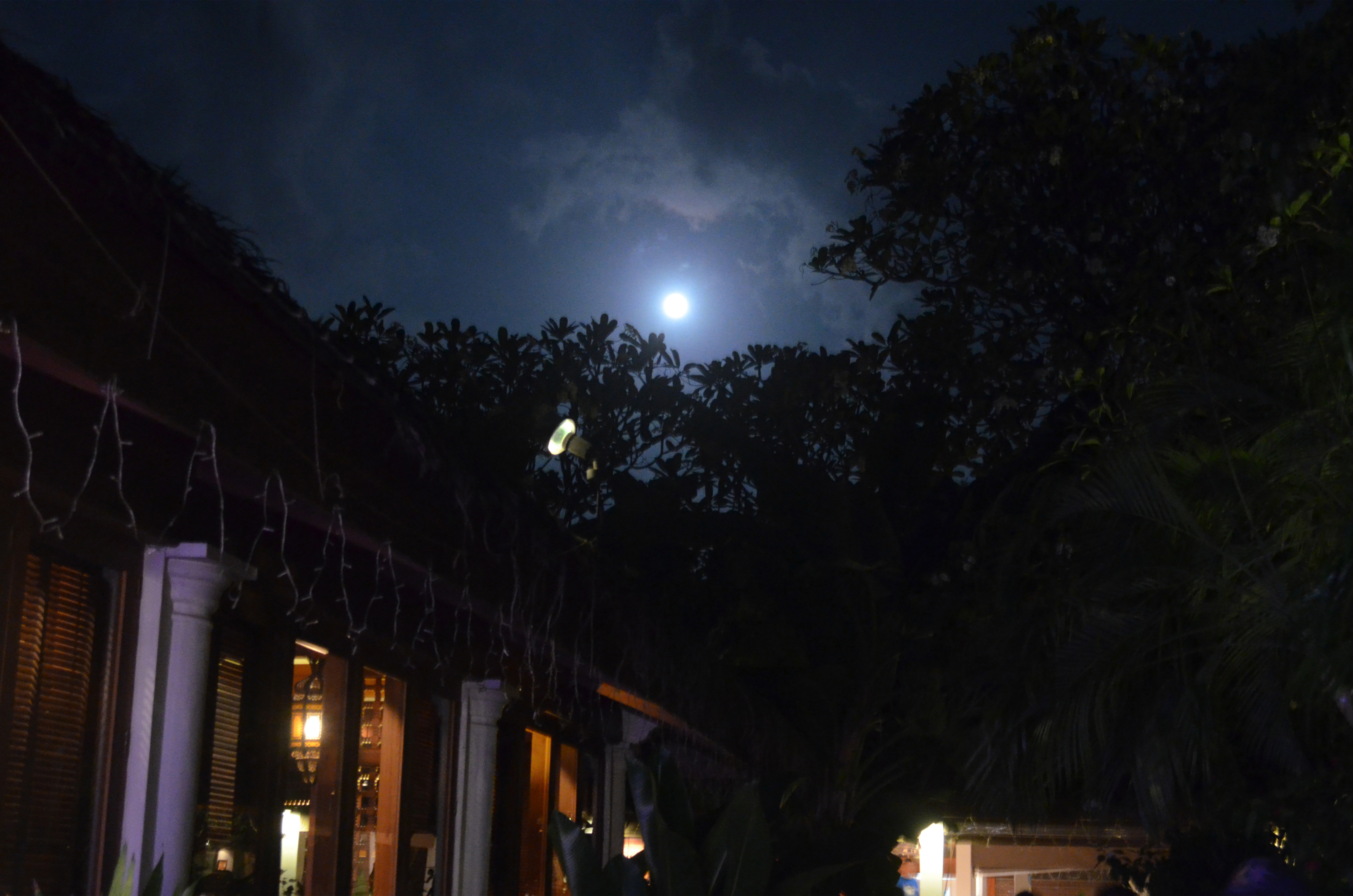 Sheraton Resort occupies the entire Furanafushi Island. Their cottages, water villas, and seven restaurants are spread across the island. The first glimpse of the resort is breathtaking. With crystal clear turquoise water, bright blue sky and white sand, it looks like a scene straight out of a painting. The atmosphere is so serene and peaceful that you just want to stay at this place forever.
No words or adjectives can do justice to the beauty of this place until you see the pictures yourself!! 🙂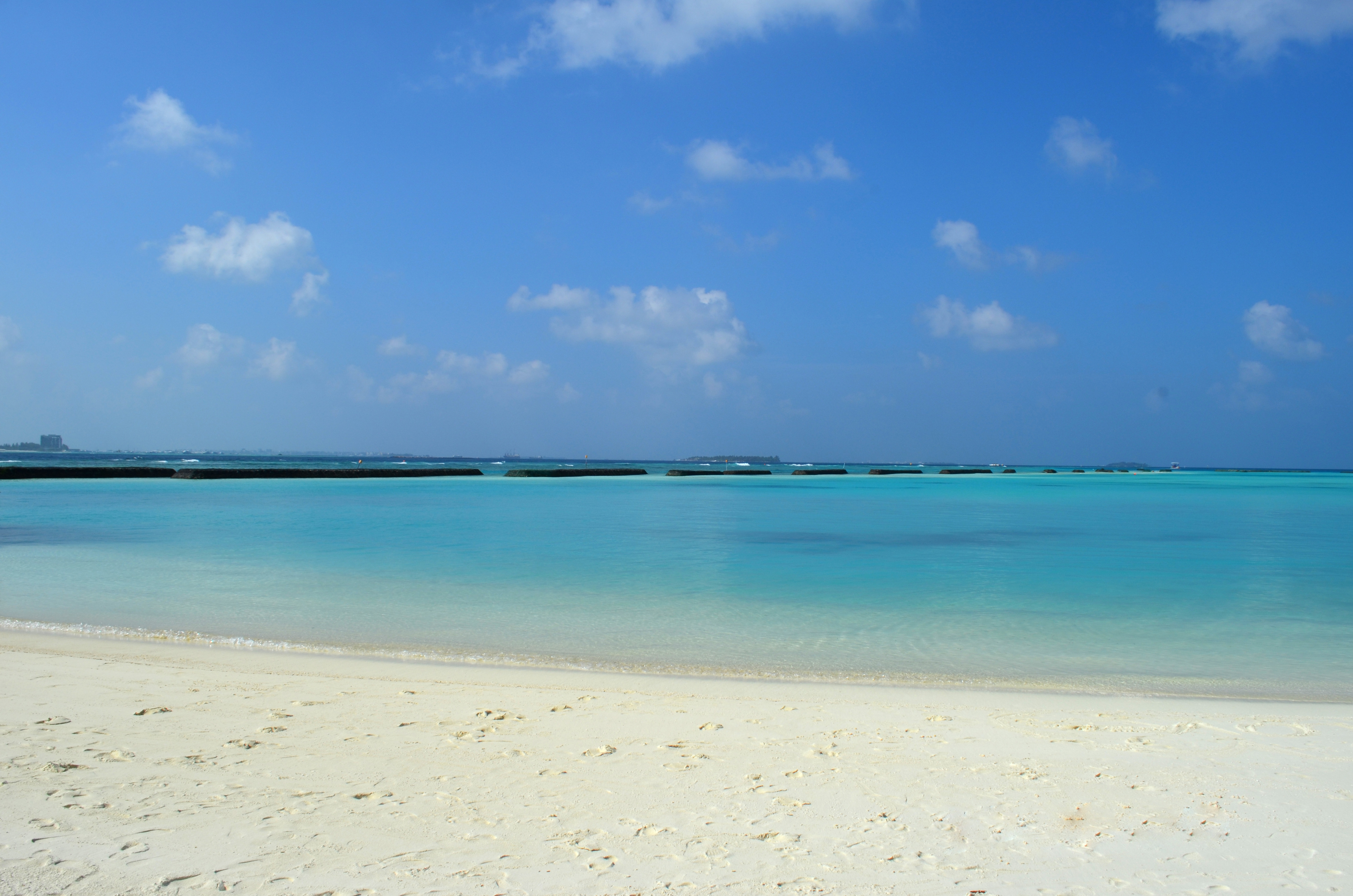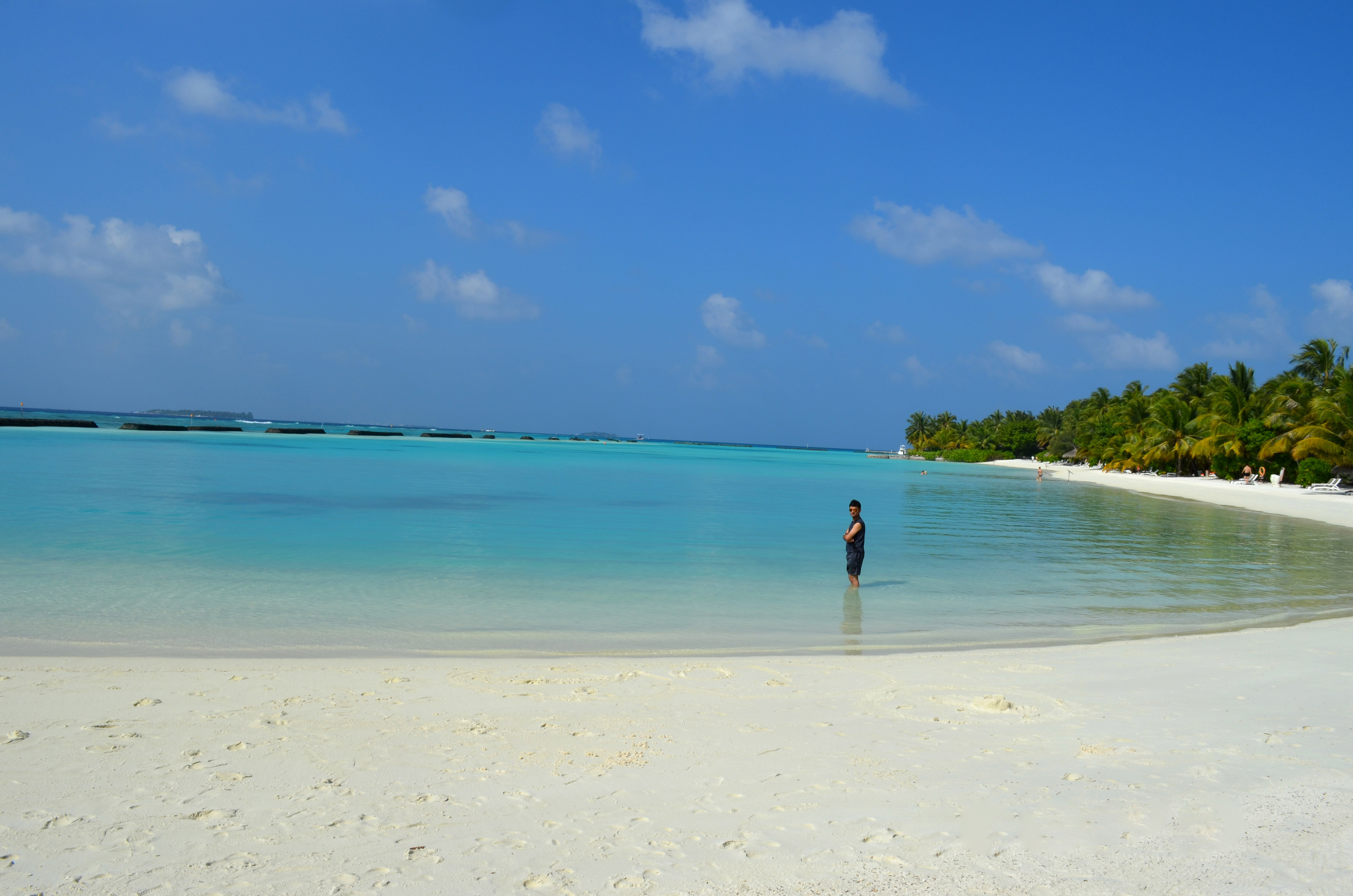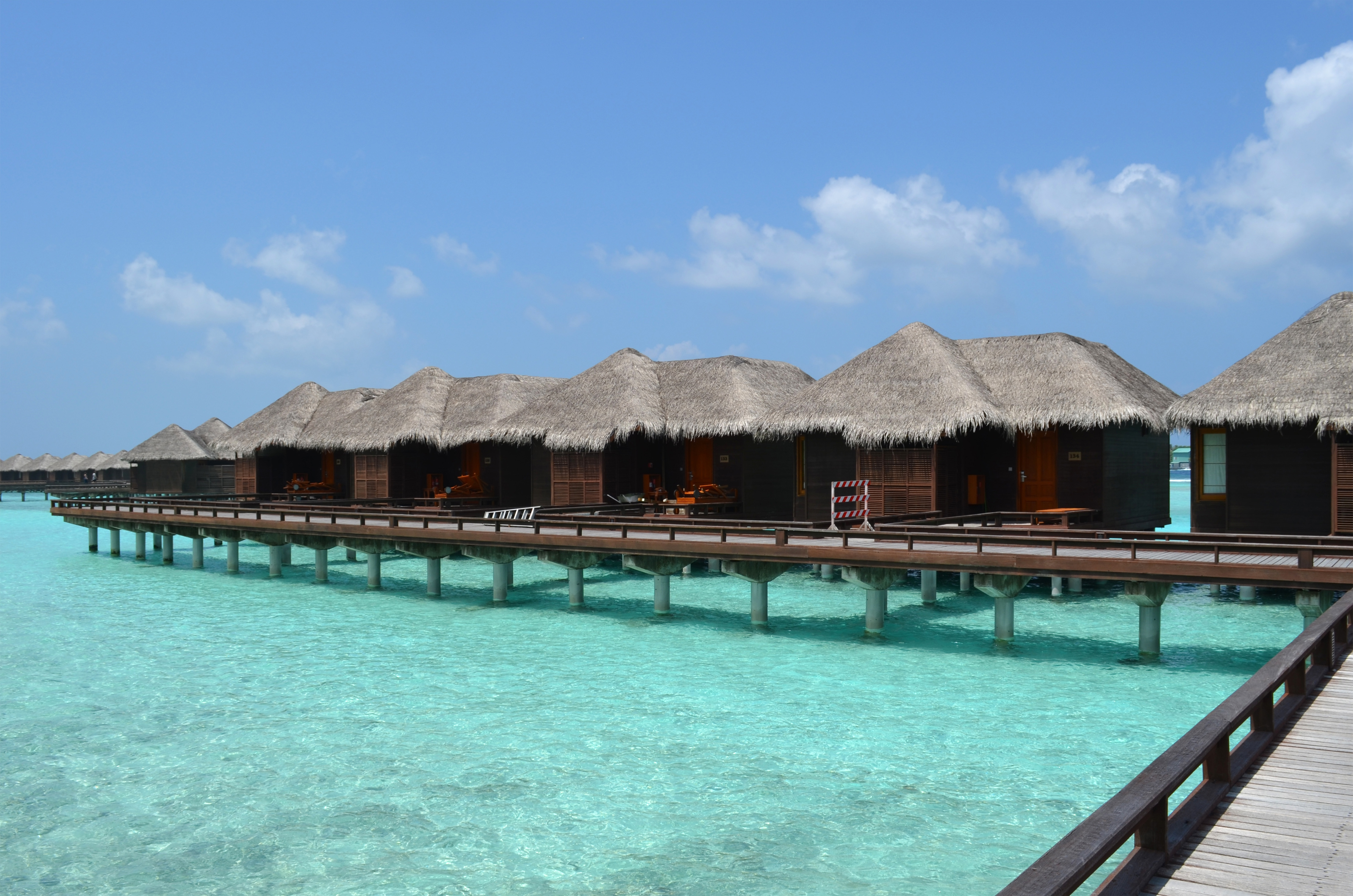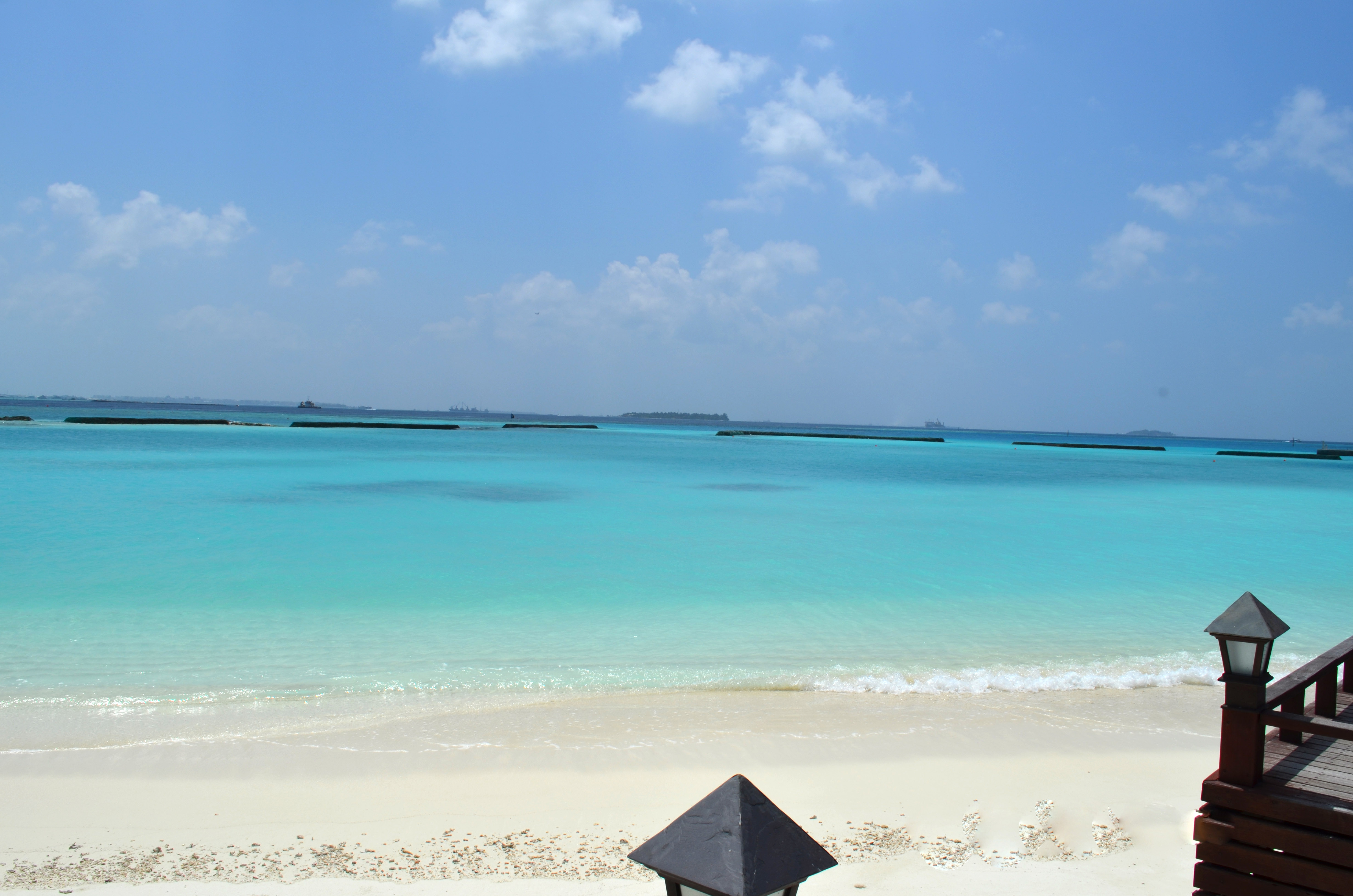 The water on their beaches is so clear that you can actually see fishes and stingrays swimming in it.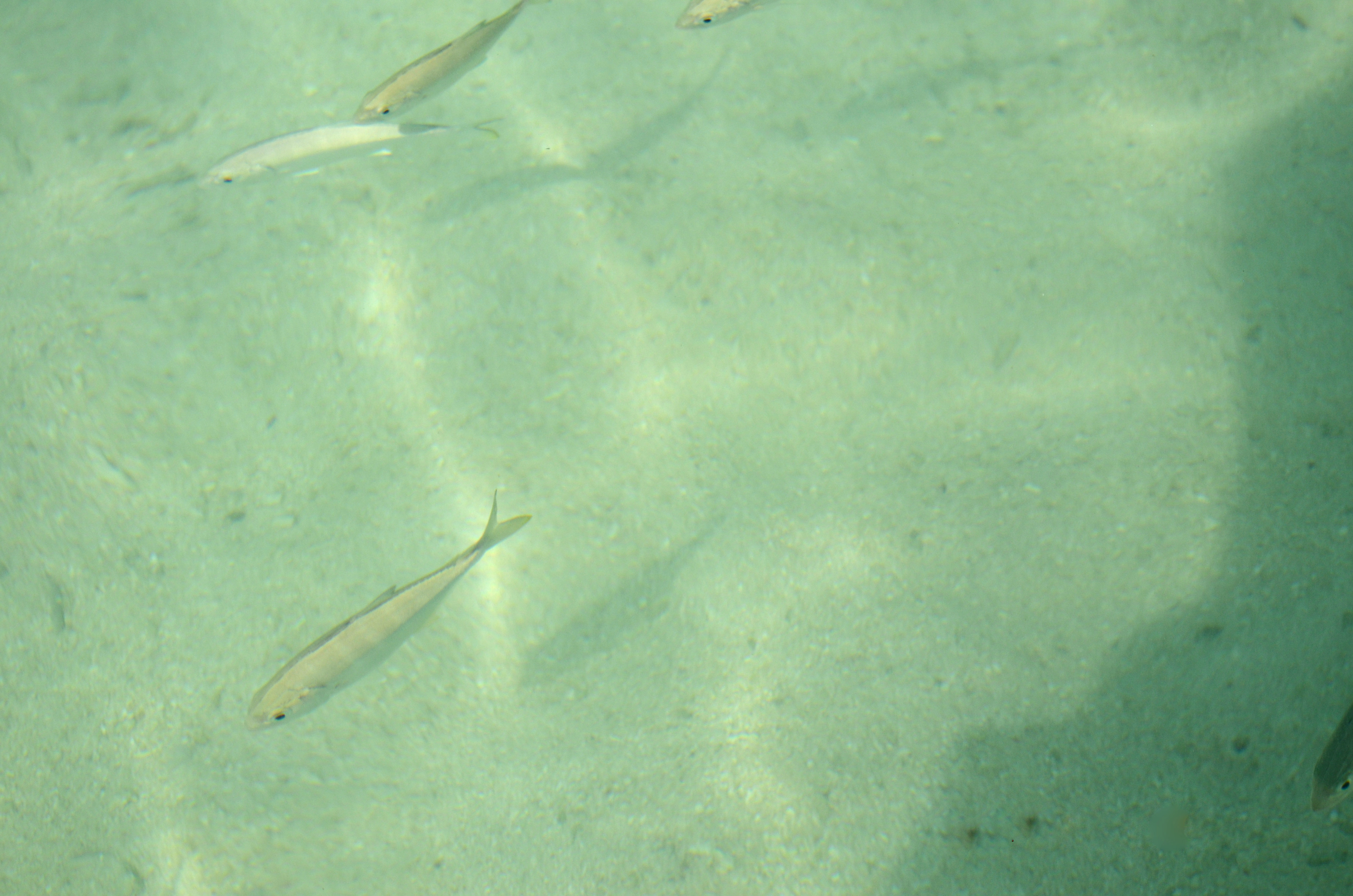 Cottages & Water Villas: 
We booked an independent sea-facing cottage at the resort with our own private patio and open-air shower!! The cottages/villas are designed in a way to ensure comfort and complete privacy of the guests staying in them.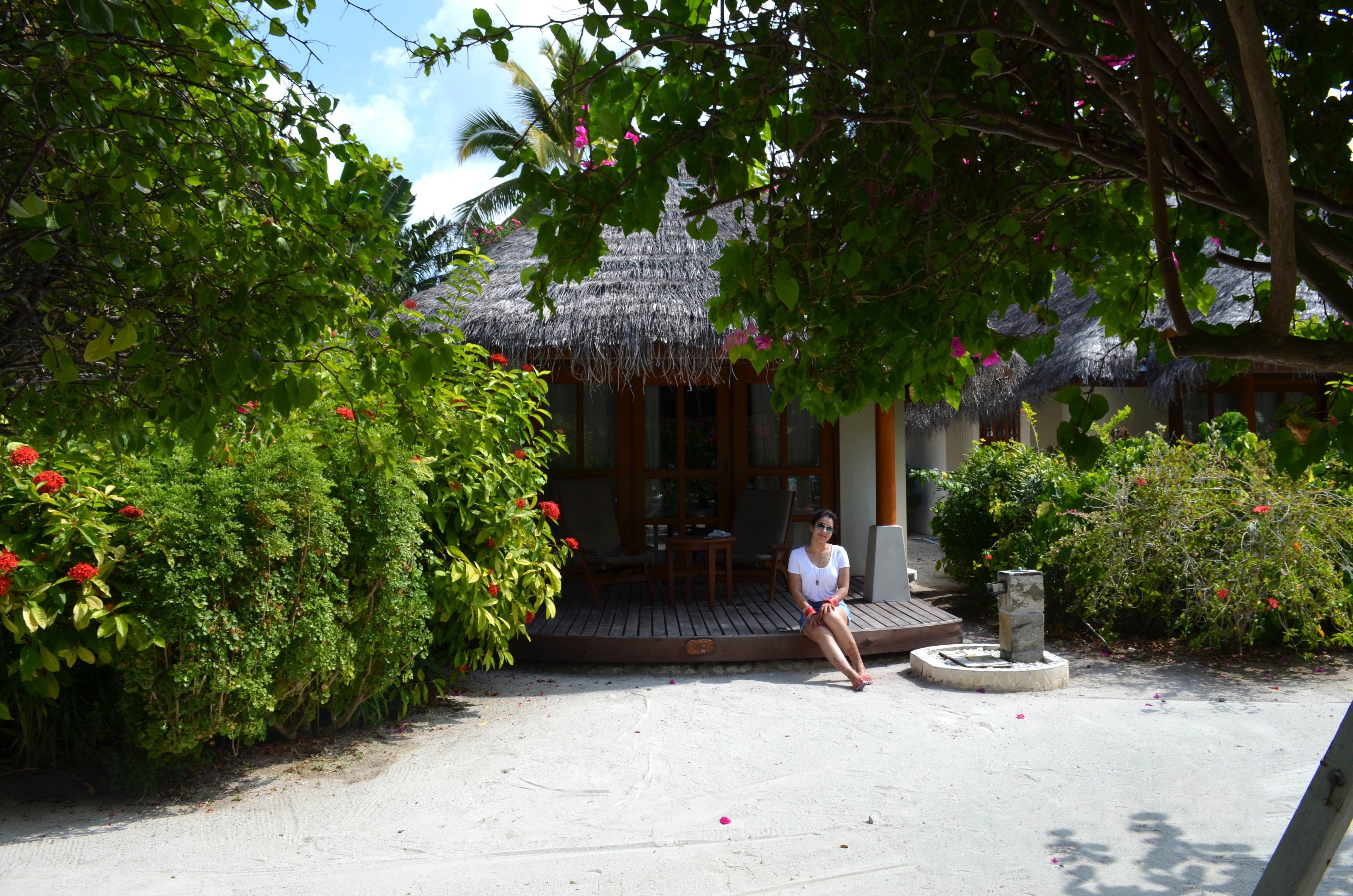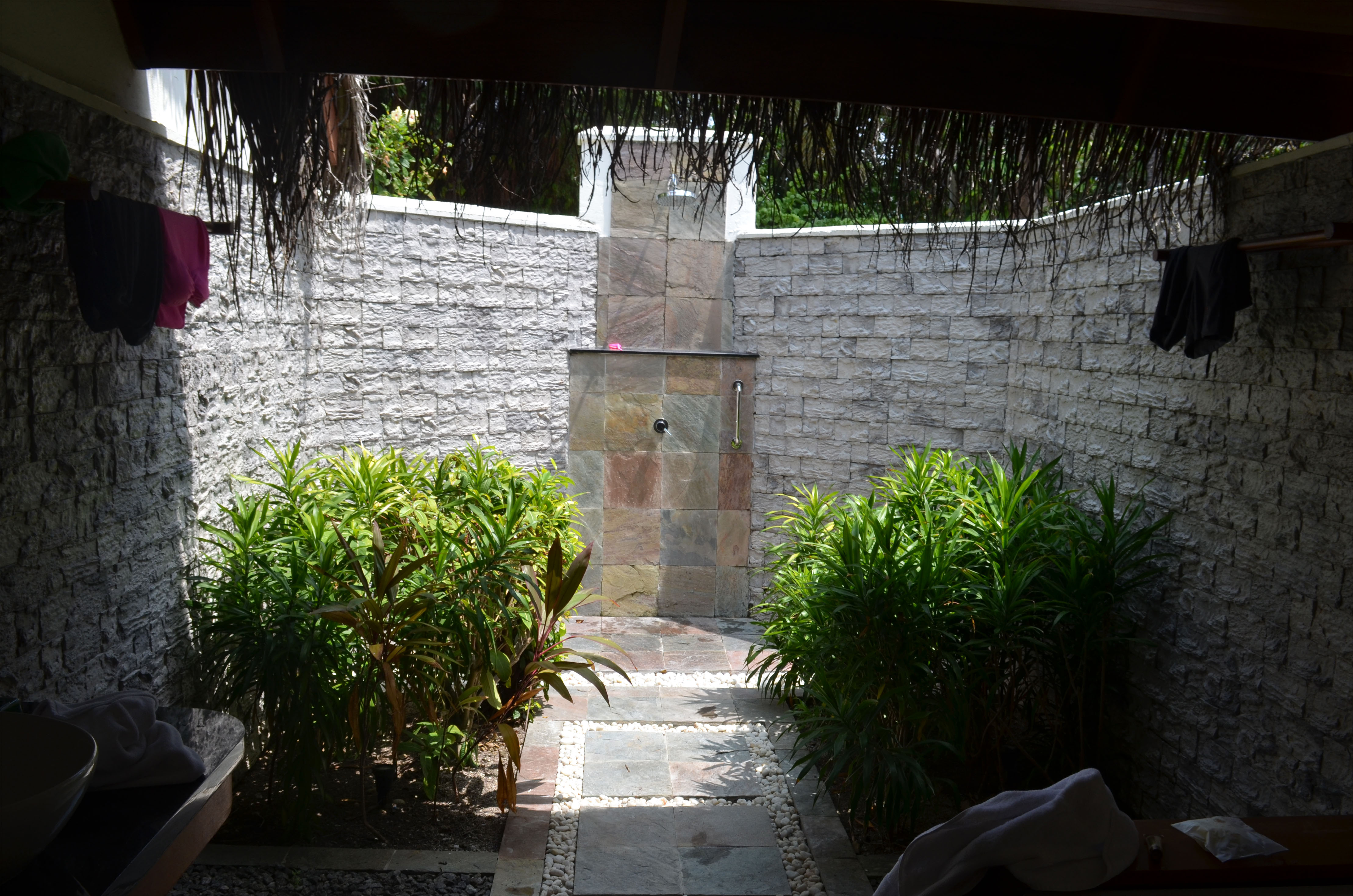 Restaurants & Bars:
The resort has many restaurants and bars serving a wide array of food and beverages, each with its own speciality. Some of the restaurants are open 24×7 and some are restricted to specific timings. Feast, Sand Coast, Baan Thai, Kakuni Hut etc are few names that I remember right now. As we both are vegetarians (& don't even eat eggs), we were little worried that maybe we would not find enough options for ourselves. But we ended up having all our meals comfortably. The staff was very helpful and co-operative as they even customised their sandwiches/pizzas as per our preference.
One of the noticeable fact in the food/spa menu(s), all the charges were mentioned in US Dollars. Although Maldives local currency is Maldivian Rufiyaa but it works only on the few public islands (where no one goes). All independent resorts use USD for reservations and expenditure. Even the staff over there are tipped in dollars. My suggestion would be to carry some $ for spending and use your cards for the reservation/checkout.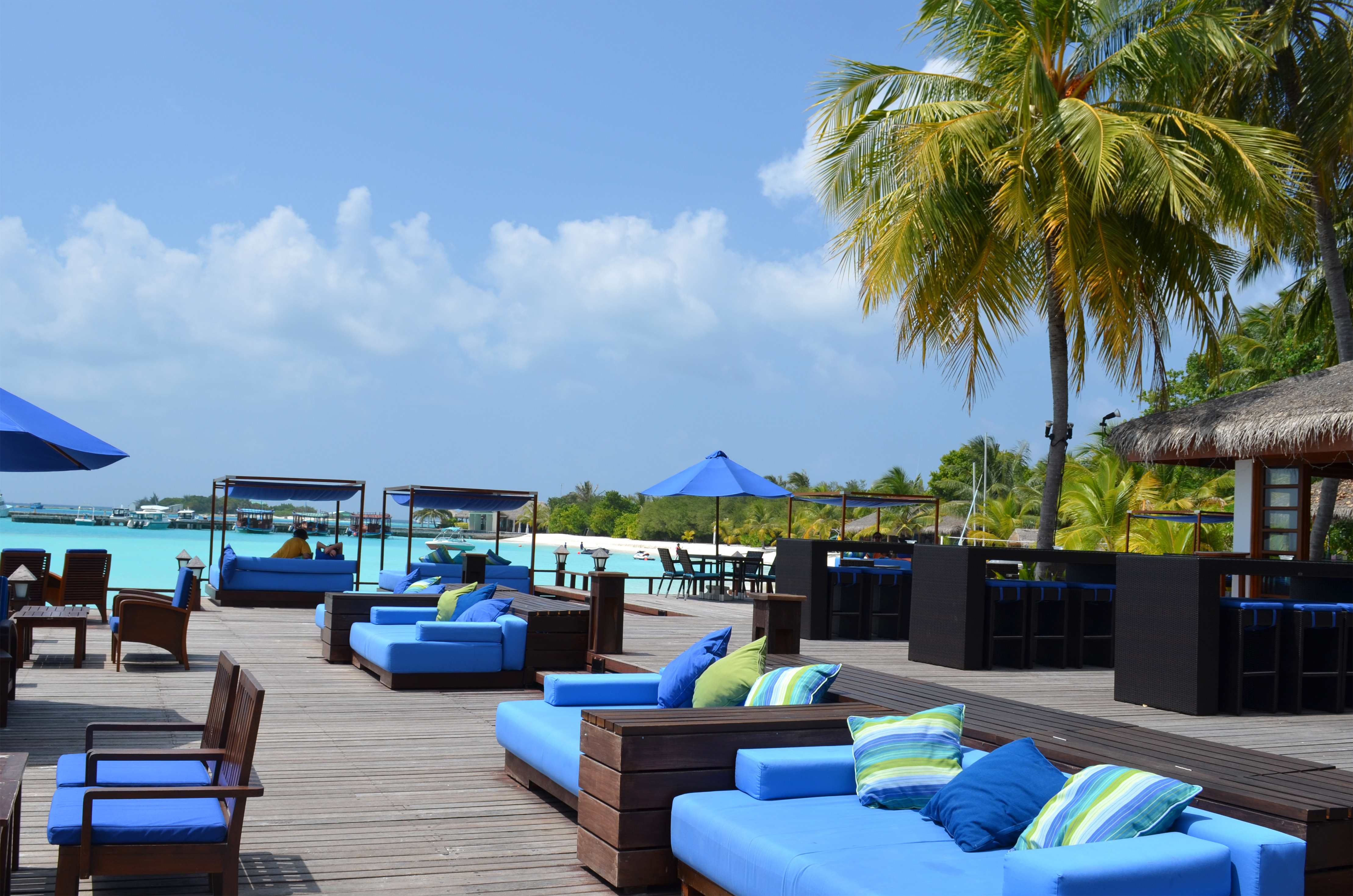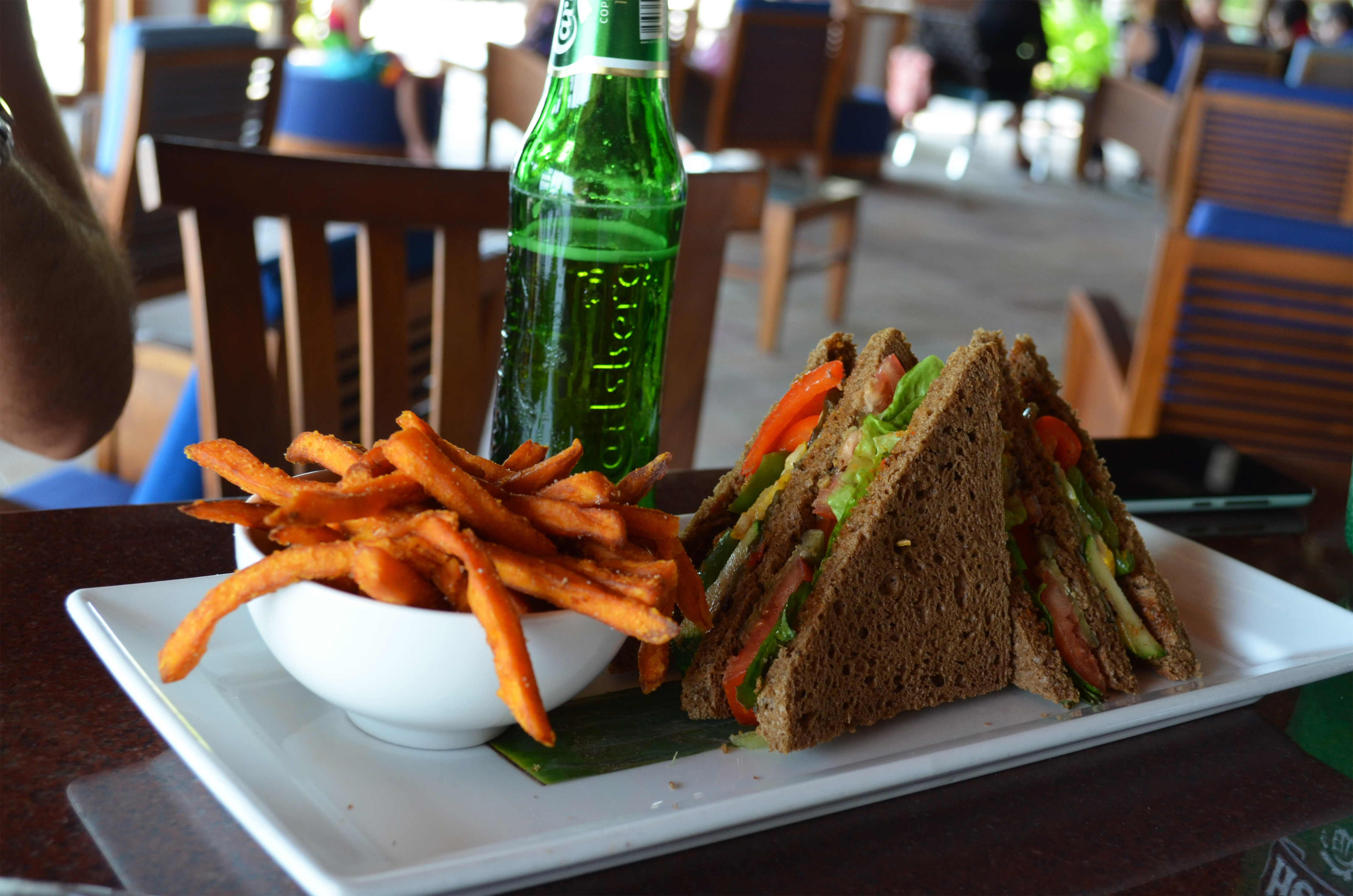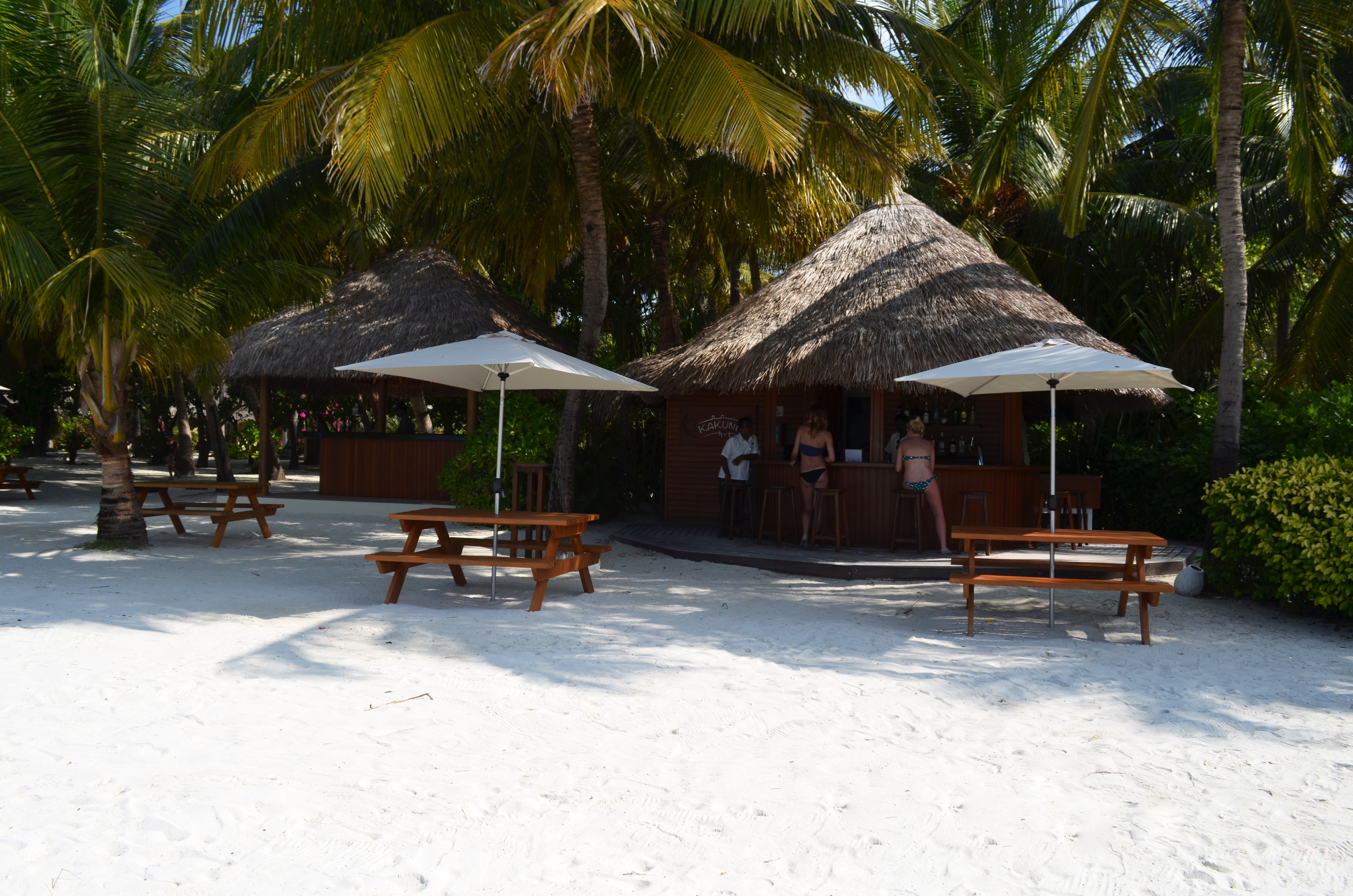 The resort provides the facility of various water activities like snorkelling, diving and water sports which you can enjoy with your friends or family.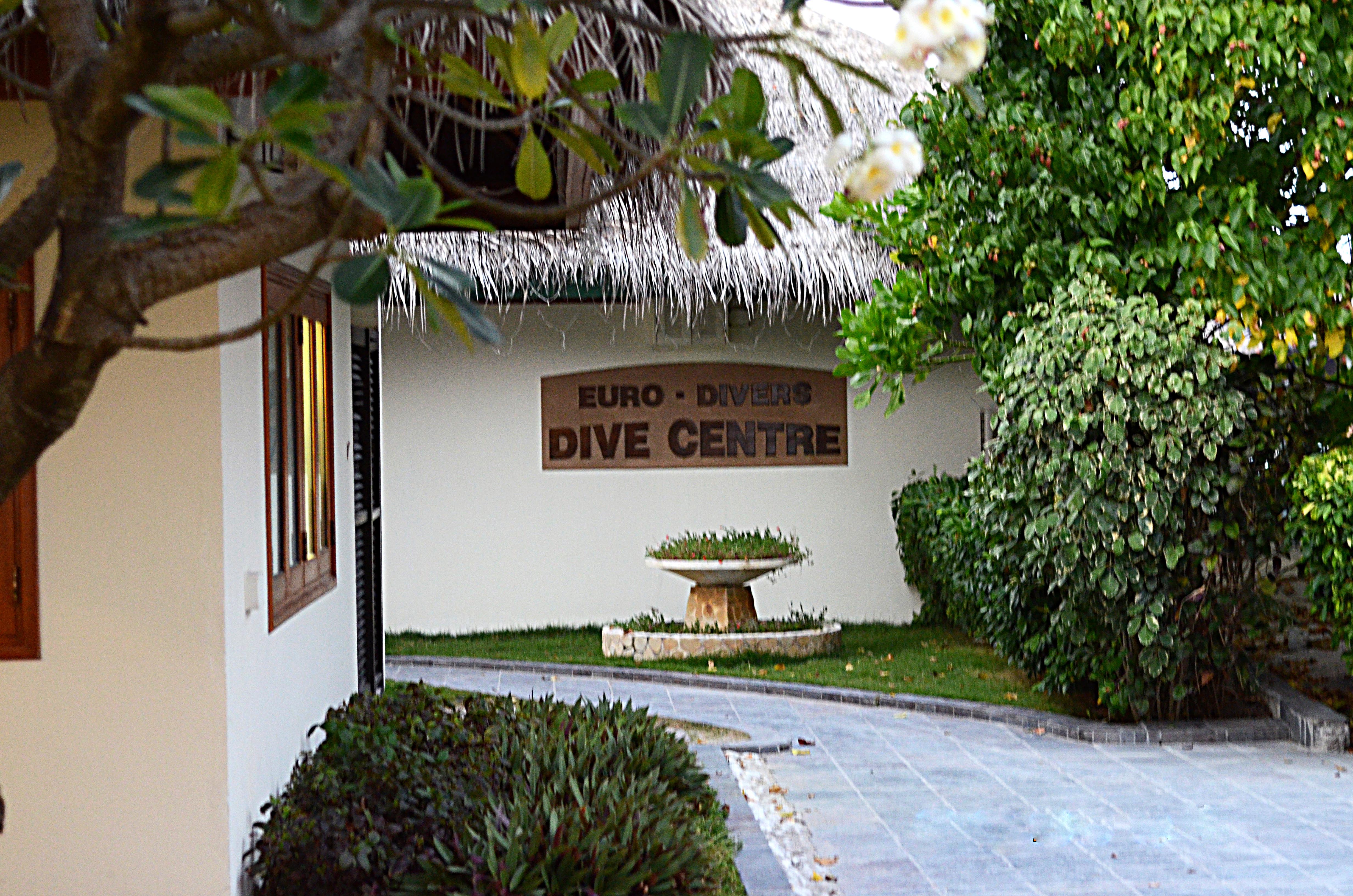 There is also a small souvenir shop inside the resort which sells cosmetics, clothes, and jewellery. For shopaholics, you still have a chance to satisfy your shopping bug even on this hinterland 😉 .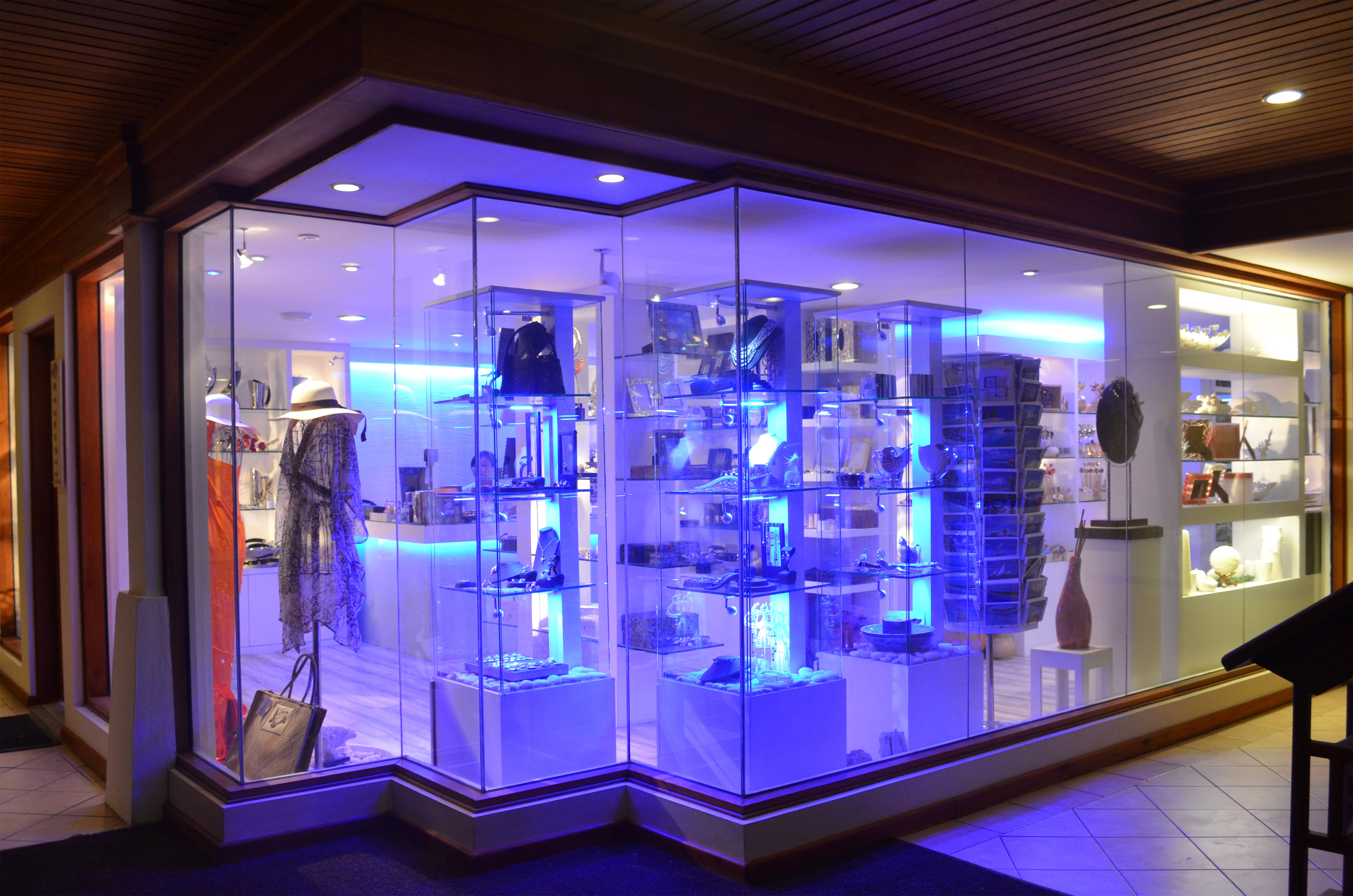 The place is totally a Honeymooner's paradise as you are far away from hustle bustle and crowd of the usual city life, while giving total privacy. There is a kind of tranquility in the place that makes time stand still. With just the two of you, pristine beaches and sea waves giving a background score, the entire atmosphere seems to be magical!!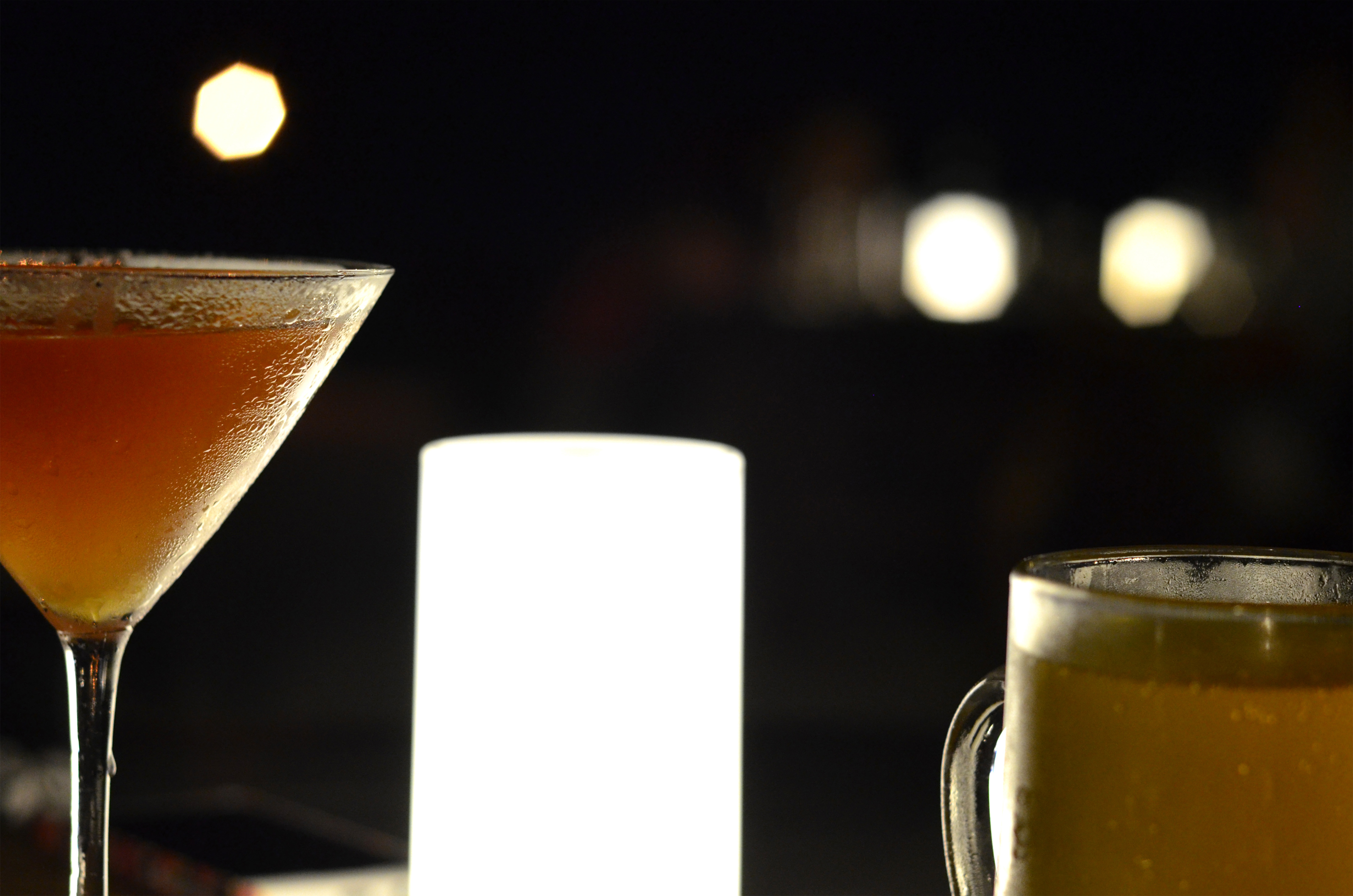 (Disclaimer: All the views and experiences shared here are based on our personal opinion and experience. This is NOT a paid/promotional post. Please research at your end also before making any final decision.)
Picture Credits: Sarthi Longani
Thanks for reading. Bon Voyage!!